Review: FiiO E10, HRT HeadStreamer, and NuForce uDAC-2SE USB DAC/Headphone Amplifiers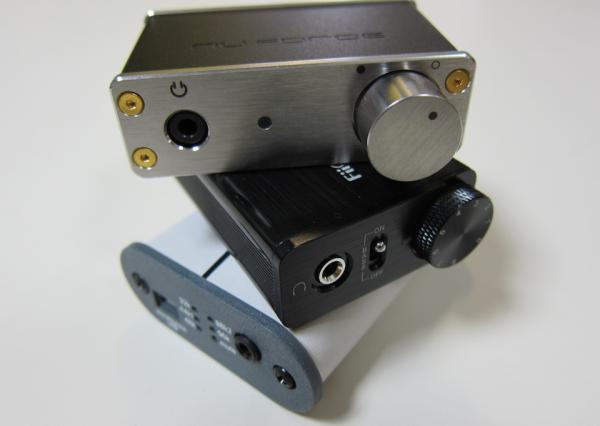 A couple of weeks back we took a listen to a couple of DAC/headphone amplifier combo units from ADL and FiiO that did it all - covering your digital audio and headphone amplification needs at home and on the go - but you don't always need to do it all, do you? There are plenty of us who really just need better audio on the desktop. Luckily, you'll find that the market's rich these days with small, do-it-all USB devices meant to do just that - at surprisingly little cost.
We picked three likely candidates at a range of price points, from: FiiO's almost ridiculously inexpensive E10, though HRT's unique HeadStreamer, on up to the relatively luxurious Special Edition of NuForce's uDAC-2. On the face of things, these are rather similar little boxes; each takes only a USB input, and provides output primarily via a headphone jack alone (though the FiiO and NuForce units also include analog line and coaxial S/PDIF outputs for interfacing with your other audio hardware.
One thing you'll notice is that high-end DAC designs are making their way down to these bargain-basement price points. All three of these units will decode incoming audio data at bit depths up to 24, and sample rates of up to 96 kHz, so they should cover the vast majority of your high-resolution needs. Furthermore, the de rigueur USB transfer technique, asynchronous mode (in which a clock onboard the DAC is used to manage the timing of the data coming in over USB, rather than deriving the DAC's timing from the incoming data rate using a phase-locked loop as in standard adaptive USB audio hardware) is employed in both the HRT and NuForce units. Does that, in itself, matter? On paper, asynchronous mode offers theoretically better jitter performance, but plenty of well-regarded designs (including CEntrance's DACport and DACmini (which we have on hand for an upcoming review) provide very low jitter (and great sound) using adaptive transfer mode. So don't make your decision entirely on that spec.