Reavon UBR-X100 and UBR-X200 Ultra HD Blu-Ray Players Review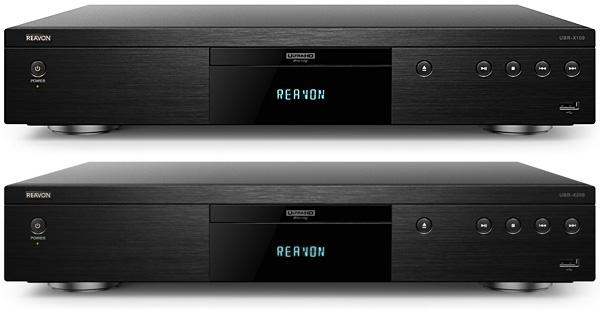 PRICE
$799 (UBR-X100), $1699 (UBR-X200)
AT A GLANCE
Plus
Reference-quality video
Universal disc playback (UBR-X200)
Pure Direct output
Minus
No DVD-Audio or SACD support (UBR-X100)
Build quality lags that of other flagship players
Interface needs polish
THE VERDICT
This pair of players from newcomer Reavon succeeds brilliantly in giving the Ultra HD Blu-ray format, along with other shiny discs, a new lease on life.
It's no secret that the Ultra HD Blu-ray disc player market has become a barren wasteland over the past few years. It seems like we've lost more players than we've gained, with little in the way of new models coming from manufacturers who used to debut several players a year during the heyday of shiny discs. And the situation is even worse for someone seeking a high- end player with advanced features, broad disc format support, and top-flight build quality.
When Oppo, the previous leader in the field, abandoned the player market a few years back, I fully expected to see other manufacturers rush in to fill the void. But that hasn't exactly happened. Pioneer released its UDP-LX500 which I reviewed, but that model has since disappeared. Panasonic's DP-UB9000 is probably the closest thing to a true high-end player available today, and although I was enamored with that model's onboard HDR processing, it's missing some key features like a direct video output (with no scaling/ processing) and an ability to play SACD-format discs. But now we finally have another player option, this one from Reavon. Is this new company the Oppo heir we've been eagerly waiting on?
A Tale Of Two Players
France-based Reavon is hitting the market with a pair of Ultra HD Blu-ray players: the UBR-X100 ($799) and UBR-X200 ($1,699). Both models are based on the MediaTek reference video processor that formed the heart of the Oppo 4K players. Reavon advertises these as universal players, but only the X200 meets what I feel is the true requirement for that label: comprehensive disc format support. The X200 can play Ultra HD and regular Blu-rays (including 3D ones), DVDs, SACDs, and DVD-Audio discs. The X100, on the other hand, doesn't support SACD or DVD-Audio playback. Granted, it's been years since we've seen any new DVD-Audio disc releases, so I'm not sure how important that omission is in the grand scheme for most users. But SACDs are still regularly being released, though mostly by boutique audiophile labels. Both models also play high-resolution files (FLAC, AIFF, DFF, DSF, and more) either streamed over your home network via DLNA or stored on an external attached drive.

Reavon sent both the UBR-X100 and UBR-X200 for me to evaluate. The players look almost identical, and closely resemble Oppo's UDP-203. (Imitation being the best form of flattery for what remains the top 4K player I've used to date, and one that I continue to use in my reference system.) The front panels on both models feature a machined front plate with solid buttons and a simple display that can be dimmed or turned off completely. Disc trays don't feel as solid as the ones on Oppo's now discontinued player, or the Panasonic and Pioneer high-end models I reviewed in 2019 for that matter, but their operation is smooth.


On the back panel is where you'll spot the key differences between the X100 and X200. The X100 features standard HDMI options (audio/video from the main output plus an audio-only HDMI out) along with optical and coaxial digital outputs, while the X200 adds analog stereo RCA and balanced XLR outputs plus a 7.1-channel RCA-jack output. This level of connectivity is the same as what's available on Panasonic's UB9000, though it's not up to the level of the now-discontinued Oppo UDP-205, which also featured a dedicated headphone amplifier output and, like the UDP-203, functioned as a Roon endpoint for network streaming using Roon music management and library software.