Podcast 89: Michael Lavorgna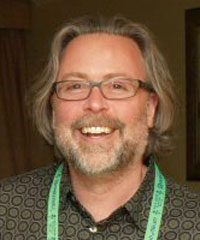 Michael Lavorgna, editor of our sibling site AudioStream.com, describes his listening room and discusses a variety of topics related to high-quality computer audio, including lossless FLAC compression versus uncompressed WAV, the difference between DACs, sample-rate conversion, DSD DACs, high-resolution music download sites, answers to chat-room questions, and more.
Run Time: 56:36
Click here to listen to this podcast.
Michael Lavorgna worked for 20+ years as a consultant, and he has owned a few companies all involving IT. He also wrote for the audiophile website 6moons.com for about four years in addition to a few freelance writing gigs for Inner World Audio and Stereophile.
Here's the video of this podcast:

SPONSORED VIDEO

WHERE TECHNOLOGY BECOMES ENTERTAINMENT