Podcast 87: Barb Gonzalez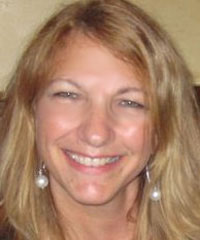 Barb Gonzalez, aka the Simple Tech Guru, talks about Logitech's recent announcement that it will no longer produce the Revue with Google TV as well as other aspects of the Google TV service, including the impending update, Sony's implementation, and LG's rumored involvement. She also reveals her initial impressions of the new Roku 2 streamer, answers chat-room questions, and more.
Run Time: 1:03:51
Click here to listen to this podcast.
Barb Gonzalez is a freelance writer who translates technology for the average consumer. She has written two books: The Home Electronics Survival Guide and Home Theater Made Simple. Dubbed the Simple Tech Guru, her tips, step-by-step how-to's, and explanations simplify everything from iPhones to home theater and home networks. Find her online at SimpleTechGuru.com.
Here's the video of this podcast:

SPONSORED VIDEO

WHERE TECHNOLOGY BECOMES ENTERTAINMENT