Podcast 86: Rob Sabin & the Chat Room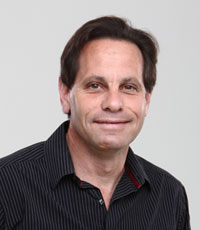 Home Theater
editor Rob Sabin and I answer questions from the chat room, including the new Sharp Elite flat panel, cheap versus expensive HDMI cables, home-theater-in-a-box systems, 4K, how much to spend on a home-theater system, projectors versus direct-view TVs, LED LCD TVs, rear-projection TVs, THX versus Dolby and DTS, and much more.
Run Time: 1:02:27
Click here to listen to this podcast.
Rob Sabin has over 25 years of experience in the consumer-electronics industry, most of which was spent on the editorial team of many publications, including Sound & Vision, Home Theater Buyer's Guide, Digital Home Entertainment, Stereo Review, The Absolute Sound, and The Perfect Vision as well as previous stints at Home Theater. He also owned and operated a custom-installation business and is an ISF-certified video calibrator and CEDIA-certified advanced-level installation technician.
Here's the video of this podcast:

SPONSORED VIDEO

WHERE TECHNOLOGY BECOMES ENTERTAINMENT