Podcast 39: Jeremy Kipnis

Home-theater consultant Jeremy Kipnis discusses the gear in his own theater space—deemed the most expensive and technically complex in the world by the
Guinness Book of World Records
for the last three years—as well as his pursuit of absolute accuracy in audio and video reproduction, 4K vs 3D, projection screens, and answers to chat-room questions.
Run Time: 52:25
Click here to listen to this podcast.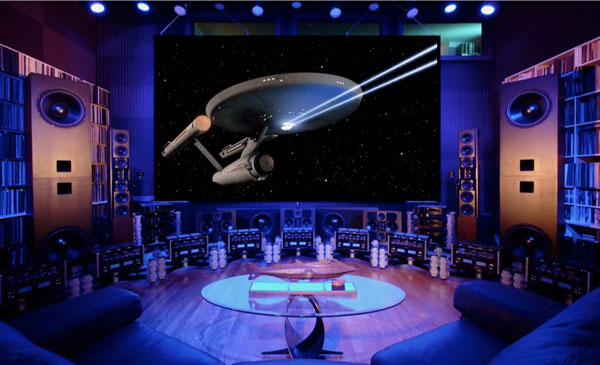 Jeremy Kipnis' theater space uses custom-made speakers and McIntosh tube amps.
The view from the balcony above the screen.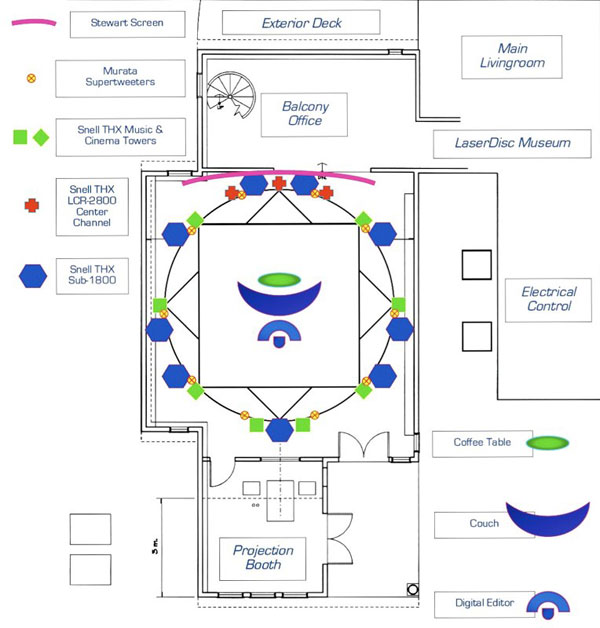 The layout reveals the circular design of his surround system.
Look for a post next week with more about this incredible ultimate theater!
WHERE TECHNOLOGY BECOMES ENTERTAINMENT