New Gear
JVC SL47B 3D LED-Based LCD TV
The latest 47-inch flat panel in JVC's Black Sapphire line brings a lot of value to the table. The 1080p set offers built-in Wi-Fi, instant smart TV access to Netflix, Vudu, and Pandora, a USB drive to satiate on-the-fly video cravings, and three CEC-enabled HDMI ports so you can control all HDMI-connected gear with one remote. Other highlights include a remote control with a mini QWERTY keypad for expediting content searches and a proprietary surround-sound mode, XinemaSound.
3D Party: The TV's 3D capabilities are of the passive variety, meaning you get lightweight movie-theater-style glasses instead of the typically bulky battery-powered glasses used for active 3D processing. Four pairs of glasses are included. Price: $899
JVC • (800) 252-5722 • jvc.com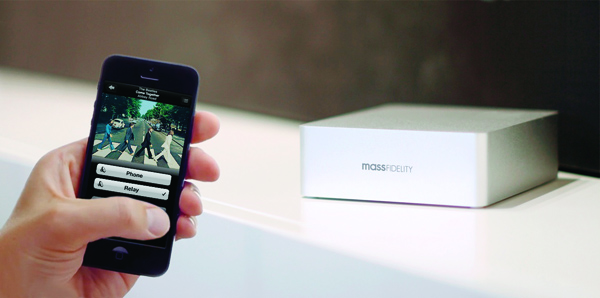 Mass Fidelity Relay Bluetooth Receiver
Add the convenience of Bluetooth streaming to an existing audio system with the Relay wireless receiver from Canadian startup, Mass Fidelity. Designed to preserve the fidelity of the original music signal, the receiver is encased in solid aluminum and employs separate grounds for digital, analog, and RF signals, a low-noise power supply with input filtering, a jitter reducing phase-locked audio sample clock, a Burr-Brown 24-bit digital-to-analog converter, and a high-efficiency external antenna.
One-Minute Setup: Connect the antenna, run the supplied RCA cable from the Relay receiver to an audio input on your stereo, connect the power cable, pair your Bluetooth-enabled smartphone or tablet with the receiver and hit play. The best feature? A Party Pairing mode that lets everyone at your soirée play DJ. Price: $199
Mass Fidelity • massfidelity.com
Energy Take Classic Indoor/Outdoor Speaker
Energy's acclaimed Take Series of compact speakers is heading for the patio with the indoor/outdoor Take Classic I/O 5 (shown, $150/pr) and I/O 4 ($100/pr), featuring UV-treated ABS cabinets, rust-resistant grilles, and five-way binding posts to ensure solid connections. Designed for "weather-exposed areas," the 10-inch-tall I/O 5 has a 5-inch woofer with a 1-inch tweeter, while the slightly smaller I/O 4 houses a 0.5-inch tweeter and 4-inch woofer; the speaker cabinets come in white and are paintable.
Mounting Marvel: Both models have an integral rust-resistant bracket that facilitates vertical or horizontal mounting and a threaded back-panel insert to accommodate other mounting options.
Energy • (866) 441-8208 • energyspeakers.com
Mark Levinson No. 52 Reference Preamplifier
Yes, it's stereo preamp but not just any stereo preamp. Crafted from thick aluminum extrusions, the 40th Anniversary No. 52 Reference Dual-Monaural Preamplifier is intended to be The Ultimate Preamp—one featuring extensive shielding and a mirror-image audio configuration with isolated, independent circuit boards for volume, main and auxiliary signal paths. Connections include seven analog inputs (including three balanced XLRs), a phono input (configurable for moving-magnet or moving-coil operation), two sets of pre-outs with XLR and RCA jacks, and an additional auxiliary pair of XLR and RCA outputs, configurable for fixed or variable output with independent source selection. Ethernet, RS-232, IR, and a 12V trigger round out the connections.
Pure and Simple: The two-chassis design separates audio and control functions to maintain signal purity. Price: $30,000
Mark Levinson • (888) 691-4171 • marklevinson.com
Cannon Radiovault Sound Security System
You've got to hand it to Cannon for originality. The RadioVault iPhone/iPod music system features a radio alarm clock and something you won't find on any other portable music system that we know of: A hidden "security drawer" for storing wallets, keys, rings, rare coins, your great grandfather's Zippo lighter, your high-school graduation tassel…you get the idea.
Safe and Sound: At 9.5 inches deep, 6.75 inches wide and 1.75 inches tall, the spring-loaded, steel-reinforced drawer is spacious, secure, and disguised as a speaker grille. Ah, but that's not the best part: A programmable biometric fingerprint scanner replaces old-school keys—sort of. Just in case, Cannon provides a set of back-up keys. Hey, you never know. You could spill acid on your hands. Price: $350
Cannon Security Products • (888) 220-1116 • cannonsecurityproducts.com
Touchsquid Remote Control App
With the TouchSquid app, you can turn an Android tablet or smartphone into a customizable, activity-based remote said to control more than 120,000 devices. But there's a catch: The device must have built-in infrared (IR) transmitters—which exist on many Samsung, Sony and HTC devices—or be outfitted with external IR blasters. No Internet connection is required for setup, which is accomplished by following a series of intuitive, step-by-step menus.
Pick an App: Two versions are available: The Pro version offers comprehensive macro capabilities and the ability to create startup timings and assign a macro to any command or Favorite button; the simplified Home version is limited to controlling four devices in one profile and has no macro capability. Prices: $49 (Pro version); $19 (Home version)
TouchSquid Technology • (604) 929-2820 • touchsquid.com

Emotiva XPA-1l Monoblock Amplifier
Audio purists listen up: Emotiva says the XPA-1L delivers "all the benefits of Class A amplifier topology with virtually none of the limitations." How's that possible? A switchable Class A/Class AB topology. Set the amp to Class AB mode, and it delivers up to 250 watts into 8 ohms (500 watts into 4 ohms). Switch modes and you get 35 watts of pure Class A power—with a twist.
Class A Reimagined: Push the amp past 35 watts and it seamlessly transitions to Class AB operation, capable of delivering seven times more power. Highlights include a compact 17 x 9 x 19-inch chassis with an aluminum face plate, balanced XLR and RCA inputs, and gold-plated speaker terminals. Price: $699
Emotiva • (877) 366-8324 • emotiva.com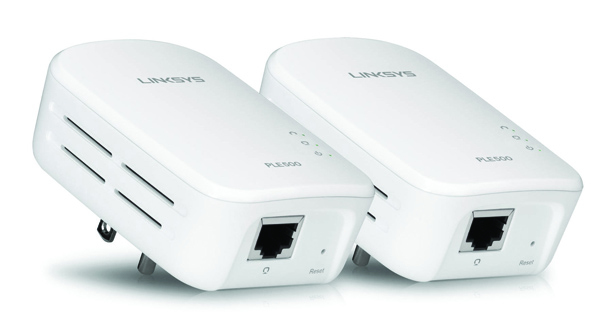 Linksys PLEK500 Homeplug Powerline Adapter Kit
With the PLEK500 kit you can use your home's electrical wiring to connect a TV, Blu-ray player, PC, game console or other HD-capable device with an Ethernet port to your home network, effectively creating a wired extension of the network. The kit includes two HomePlug AV2 powerline adapters, which are said to support up to gigabit-class speeds over electrical wiring, depending on the particulars of your setup.
Plug and Play: Plug one adapter into an AC outlet near your router and run an Ethernet cable from the adapter to the router. Plug the second adapter into an AC outlet near the device you want to add to the network and run an Ethernet cable from the adapter to the device. Cables are included. Price: $130
Linksys • (949) 823-3000 • linksys.com
LATEST VIDEO