MSD Planet Speaker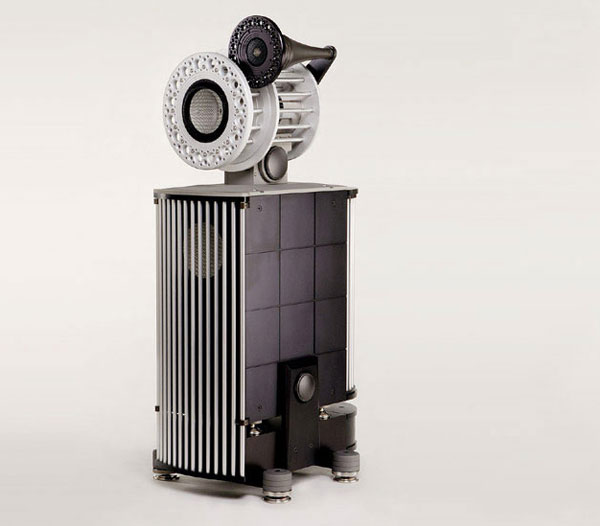 I happened upon the Planet speaker from South Korean Metal Sound Design (MSD) by accident, but as soon as I saw it, I knew I had to profile it here. All of MSD's products are as much sculpture as speaker, and as the company's name implies, the medium of choice is metal.
Why metal speakers? Because its weight is said to completely offset cabinet vibrations. Aside from the driver diaphragms themselves, the Planet is made entirely from Duralumin and stainless steel with metal balls at each corner of the base to isolate the speaker from the floor. And that floor had better be strong enough to support a weight of 340 pounds.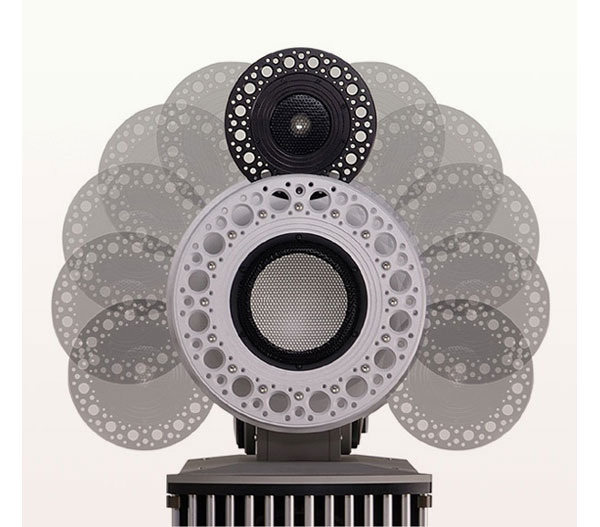 A 1-inch diamond tweeter can be positioned anywhere within a 240-degree arc around a 5-inch ceramic midrange. As should be patently obvious, the design is inspired by images of planets, especially Saturn, leading to this speaker's name.
The tweeter can also be tilted with respect to the midrange—and the midrange can be tilted a bit as well—to optimize the radiation pattern for various acoustic environments. In the speaker's base are two 8-inch ceramic woofers that fire front and back. The end result is a frequency range from 20Hz to 30kHz and a sensitivity of 88dB/W/m.
The Planet's price is almost astronomical—75,000 euros/pair (almost $97,000 as of this writing). But if you have a sci-fi aesthetic, these could be just the speakers for you.