Mix Master: The Sound of Skyfall Page 2
And is Blu-ray a worthy vessel for your work?
It's extraordinary. Right from the beginning when five-one was capable in the home, and people no longer had to listen to an LT/RT two-track and could listen to a discrete 5.1 mix in the home, that by itself was incredible. A filmmaker puts together a team to create this particular movie, and he goes through such painstaking efforts with the cinematographer and lighting and then color correcting and all of the things picture-wise to make it perfect. And what he wants is that everyone gets to view it and hear it just that way. And that is what I think Blu-ray really does for all the viewing audiences throughout the world.
Skyfall is hitting Blu-ray Disc right now: What are some of the highlights that viewers should be listening out for?
Oh, wow. There's many, but the opening sequence of the film, it's a fantastic chase sequence through Istanbul. People have applauded, it's just that intense. And there's a sequence in Shanghai. The first sequence is big and bold. Now, we're in a very "stealth" mode in Shanghai, and so it's one of the most stunning sequences, on behalf of Roger Deakins, our cinematographer. This particular sequence is very score driven. Music is a big player in the movie. The assassin is cutting this hole in the glass, they're up like 59 stories in a building, and that particular, singular wind that you heard was not the original. Sam wanted to review several options, and the editorial team gave me I believe like six sounds, different winds, different notes, different whistles. And when I got to that one, he said, "Yep, that's the one." Then we had to build the moment when the glass completely breaks and they're completely exposed. Now that has to fill the theater, fill the room, and there's wind in the surrounds.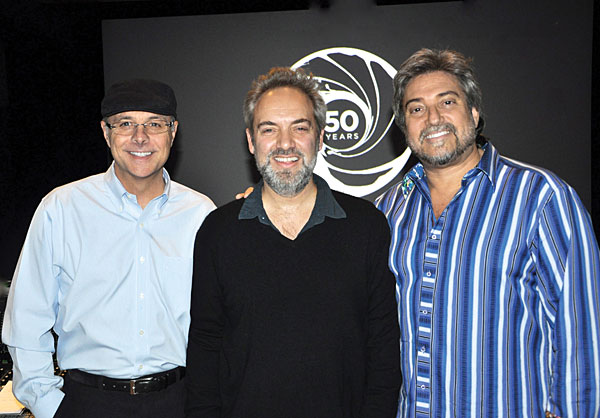 This is Home Theater, so I have to tell you that the explosions were some of the best that I've heard in a really long time. They were just so sharp and so big!
[laughs] Thank you! If you look at my résumé, I've had my share of experience with explosions. These, though, we wanted these to be really organic and feel a depth. [With the explosion at] the MI6 building, we wanted to surprise you. We could have played the background sounds more realistic to what it should have been, but it would have raised the sound floor up, you know, 5, 6, 8 decibels. Remember: dynamics, definition, and detail. Dynamics, this isn't the loudest explosion, but the depth and the richness of it—I deliberately manipulated all of the sound prior to the impact of that explosion. I'm pulling everything down. And then the explosion pops, and comes from nothing. One of the things that we certainly did in this movie was to really be dramatic and bold.
It was dark in the theater, but I'm pretty sure my wife gasped at that point.
That was exactly the reaction that we hoped for.
You mentioned Michael Bay. I should tell you—actually, I should be thanking you—I have used so many of your movies to test gear over the years.
Right on.
Do you have a home theater rig you're pretty happy with?
I do. I have a brand-new Denon receiver that does seven-one and all of that. I have B&W speakers in my LCR and all my surrounds, 805s everywhere. Love 'em. I've got 200-watt Aragon amps on every channel. The thing for me is translation. What I want to do in my home theater is I want to take something I know is the way we made it, to bring it home and sound the same. You know what I mean?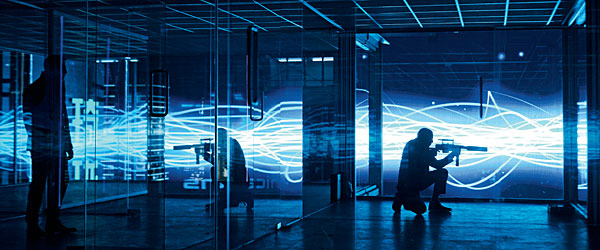 Absolutely.
And we're just getting some new theater seats, five in the back, four in the front, and the theater's going to have a really nice look to it. We've got a 110-inch Stewart screen and the Sony VPL-VW200 projector, 1080p. It looks great, sounds great, and it's nice to be able to sit with the family. Certainly the high-octane things are fun, but my wife is in the theater right now watching Anna Karenina.
It just dawned on me, you're one of the few people I know who can take his work home with him and actually enjoy it.
Hey, I've had the opportunity to play in the sandbox of sound for a long, long time with some really extraordinary people. I still dig it. I'm a young 53, and I think if I were to teach my daughter any one significant thing, it's to find something you're passionate about, that you truly, truly enjoy to do.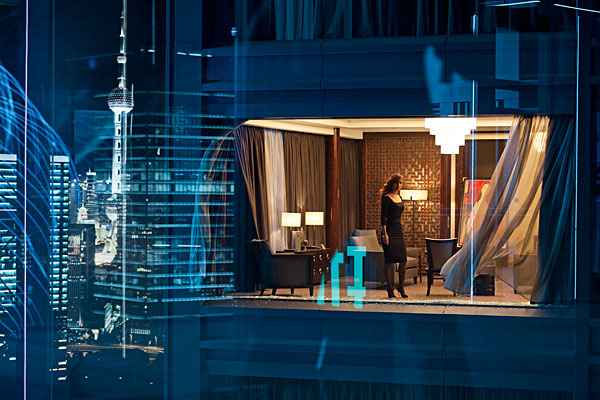 Picks of the Mix
A few of Greg P. Russell's greatest hits, referenced by the man himself.
Pearl Harbor (Walt Disney Studios Home Entertainment)
"I love the attack scene in Pearl Harbor," Russell says. We do, too. In fact, when describing the disc and its soundtrack years ago in the pages of HT, I said, "Pearl Harbor's spectacular battle sequences, presented in first-rate THX-certified DTS/Dolby Digital 5.1 sound, call your home theater to arms." I love quoting myself.
Transformers: Dark of the Moon (Paramount, also on Blu-ray 3D)
For this second robots-in-disguise sequel, Russell created a spectacular 7.1-channel complement to a wildly original action sequence. "In Dark of the Moon, the driller coming through the building and toppling it over is a pretty incredible experience. And them sliding at the top of the building and down into the building and almost out of the building, et cetera. Pretty exciting Michael Bay sequence to say the least. I think that particular sequence also utilized the most memory in the history of Industrial Light & Magic because the processing for all those VFX was the most ever done."
And of course…
Skyfall (Fox/MGM)
In Act III, James Bond's boyhood home is raided from above. "The end of the movie, and that helicopter pinning him in that house, Sam wanted him to feel trapped. We wanted that helicopter to be huge, and we wanted the barrage that he's faced with to be an assault, but not sonically. All of these big, dynamic moments, but one of the things I strive for is top-end management. There are many elements in a movie that can be very shrill and very harsh and not aurally soothing. Women are very, very sensitive to high frequencies. So if I'm sitting there playing a lot of glass and equalizing this extreme top end and rounding that and gently caressing those frequencies, as I do with compressors as well as equalization and filters, I can be big and bold and not hurt your ears." —Chris Chiarella
LATEST VIDEO