Logitech Harmony Touch Smart Touchscreen Universal Controller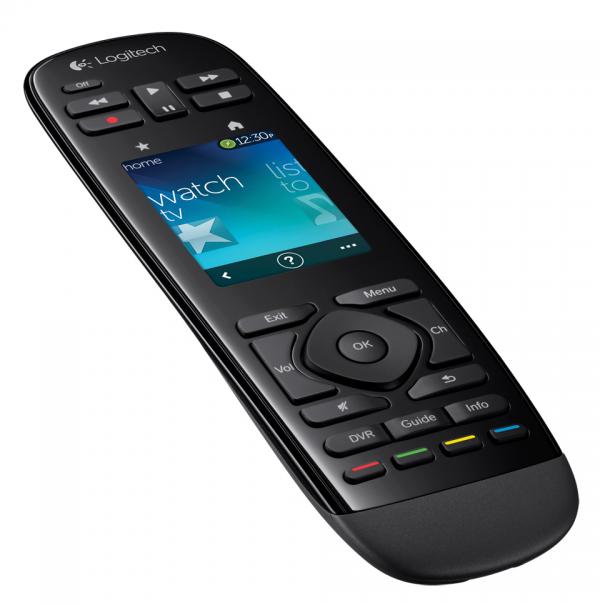 Remote controls can essentially be clumped into three categories: low-, middle-, and high-end. At the low end are DIY models that offer basic "all-in-one" control functions and are meant to replace lost or broken manufacturer-issued remotes. High-end models require professional programming and provide powerful automation features, IP and RS-232 control, and radio-frequency operation. In the middle are models like the Harmony Touch, a DIY universal remote with sufficient programming capabilities to meet the needs of the average Sound+Vision reader.
Harmony burst onto the remote control scene in the early 2000s and captured a large market share?due to its fresh design philosophy and Internet-based programming wizard. (In fact, one of my first product reviews for S+V back in 2003 was the Harmony 768.) The Harmony line, which was acquired by Logitech?in 2004, has continued to develop and evolve over ?the years, though it hasn't seen a real change since the Harmony One in 2008. But Logitech's "back to the drawing board" design for the new Harmony Touch (which reminds me of the original Harmony 768 in some ways) incorporates lessons learned over the years, as well as other updates that bring it up to speed for modern systems.
Setup
The Touch certainly looks cool, arriving in an attractive box that includes a charging cradle and power cable,? a USB cable, and a nice booklet explaining button layout and operation that also includes a programming primer. It stands vertically in the charging cradle and has a rechargeable battery that doesn't appear to be replaceable.
Harmony pioneered Internet-based remote control setup using a Mac or PC, and over the years it has continued to tweak the process. For the seasoned programmer, Harmony's wizard-based guide, which requires you to wade through the same steps each time you make changes, can be a bit tedious. However, for a typical user — i.e., someone who only sets up a new remote every few years — it's pretty close to perfect.
Logitech recently made a significant change to the Harmony programming process by moving it to the "MyHarmony.com" site. Multiple remotes can now be associated with the same e-mail address, making ?it much easier to manage a multi-remote household. (Previously, each remote required its own unique e-mail address during setup, so for a multiple-remote home you would end up creating fictitious e-mail addresses like "Smithliving" and "Smithbed.")