Jakko M. Jakszyk Balances Secrets, Lies & King Crimson Page 2
Mettler:
Did you ever get a chance to speak with Greg personally about any of this? [Lake, ELP's frontman/guitarist/bassist, passed away in December 2016.]
Jakszyk: No. But he was very complimentary, actually. There was an interview I read where he was very complimentary.
Mettler: That might have been my interview with him that you read, actually, because I know firsthand he was very passionate about it. I spoke with Greg a couple of months before he passed away, and he was very passionate about saying, "There's a very specific way we needed to do this, and I'm really happy with it."
Jakszyk: Oh, that's great. Well, that's lovely. I found an alternative Moog solo [by ELP keyboard maestro Keith Emerson], which I put on there as an extra track [Track 19 on the 5.1 Trilogy DVD-A, "From the Beginning (Alternate Version)"], and it's just amazing to hear.
I've got to tell you, I was a bit annoyed with the label, because I said to them, "Look, I found lots of great snippets of them [i.e., ELP] mucking about in the studio and chatting." I did a little 10-minute demo where I put together all these interesting outtakes of them chatting, playing, and doing jokes. I said, "Fans would love this. I could probably get you a whole CD's worth of this stuff." They said, "Nah." And I thought, "God, if the fanbase knew that, they'd go mad, because that's stuff they never heard."
And it humanizes them, you know? You hear them in conversation, mucking around and having a laugh. It's really nice. But, there you go—it's the label, the label, the label. It has nothing to do with me.
Mettler: Well, I'm really glad you got to do the 5.1 mixes, at least. Just to be clear—you never got to speak with Greg at all, for anything whatsoever?
Jakszyk: Nope. I never met Greg.
Mettler: I was just curious about that, because obviously with you playing songs from In the Court of the Crimson King [King Crimson's seminal October 1969 debut album], you're taking on songs Greg helped write and sang the lead vocals on [including "The Court of the Crimson King" and "21st Century Schizoid Man"].
Jakszyk: Oh, absolutely, yeah—the parallels are extraordinary, aren't they? I remixed two of his [ELP] albums, and I sing his parts every night.
Mettler: In addition to singing your own material, you've got three iconic vocalists in King Crimson you have to somehow adapt to your own style. You've got Greg Lake, John Wetton, and Adrian Belew. Do you feel like you have to change character when you're singing certain pieces originally done by other vocalists?
Jakszyk: No, I think—well, here's the thing. I saw Crimson when I was 13.
Mettler: Oh yeah! You saw them in 1971, right?
Jakszyk: Right. That was with Boz [Burrell] singing, and I loved it. I thought they were amazing. I was listening to those records as I was developing [as an artist], and how I sing is partly because I was listening to those records. When I sing those songs, if they have any sense of authenticity, that's why, because that was the input. That was what I was listening to, and it's affected how I am as a singer. I try and sing those songs as me, but obviously, my voice is inevitably affected by the records that I listened to then.
The real problem is the Adrian [Belew] stuff, because Adrian is unique and it's American, so that's been the harder thing. When Robert decided we were going to do "Indiscipline" [a key track from Belew's first album with King Crimson, September 1981's Discipline], I said, "I don't know how to do this!" On it, Adrian's doing this kind of quasi-Talking Heads beat poetry thing.
Mettler: Yeah, it was his total scat kind of thing.
Jakszyk: Yeah, and I can't do that and make it sound authentic. At one point, Robert said, "Why don't you rewrite the lyrics, and make them very English?" So I tried that, and I thought, well, a), that's a nightmare in terms of publishing, and b), I knew that would go down like a cup of cold sick. (MM laughs) I just couldn't make it work.
And then I just thought, "You know what? There's music going on here. Why don't I write a melody?" I was trying to work out a melody that would fit the lyric, on top of the music that was already there. I wrote the melody and I played it on guitar, in order to teach myself as I'm getting it together.
Then I sang along with the guitar, and I must've accidentally given Robert a mix with the guitar in it. It was never meant to be used that way, but he actually said, "I really like it. It's like a scat thing." So we've ended up doing it as a different version, and I think that gives it the authenticity because I can do it like me and it's not an exact replica, since that wouldn't make sense anyway.
Mettler: You should call it something like "Redisciplined," as a tweak to the title. (both laugh) It was nice you had "Indiscipline" early in the set I saw in Toronto [in September 2019], right before "Moonchild" [from the aforementioned In the Court of the Crimson King].
Jakszyk: Well, Robert changes the set every night.
Mettler: Right, and I've seen that happen firsthand. Are there songs that are easier to sing at the front end of a set as opposed to the back end?
Jakszyk: Yeah, definitely. There are a few that are quite high for me, and I don't like them at the beginning of the set. I do say that, and sometimes Robert takes notice (chuckles), and sometimes, he's decided he wants it elsewhere, so I just have to do my best.
Mettler: Well, whenever Robert asks you to do "Elephant Talk" [the opening track on Discipline], you can say to him, "Ok, but I'm going to create my own second half of the alphabet, and do it my way entirely."
Jakszyk: (chuckles) Well, let's see if and when that happens, and then I'll let you know what I've decided to do.
Mettler: Fair enough. Did you ever get to do "I Talk to the Wind" [also from In the Court of the Crimson King] on the 50th anniversary run?
Jakszyk: No, but we used to do it. Back in the early 2000s, I was in this band called the 21st Century Schizoid Band, with [original Crimson saxophonist/keyboardist/flautist] Ian McDonald and [subsequent Crimson saxman] Mel Collins, and we used to do it in that band, so we have done it.
But, you know, Robert makes these decisions, and sometimes we can lobby. I know that, even though we never got around to rehearsing it, we were gonna do "Book of Saturday" [from March 1973's Larks' Tongues in Aspic].
Mettler: Oh man. That would have been something.
Jakszyk: Yeah. I love that song. We did "Exiles" [also from Larks' Tongues in Aspic], but we only played it once [in June 2017], and then Robert dropped it. It's on the new tour box [The Elements Tour Box 2020], and it's the only time we ever played it—and I think it sounds pretty good, considering.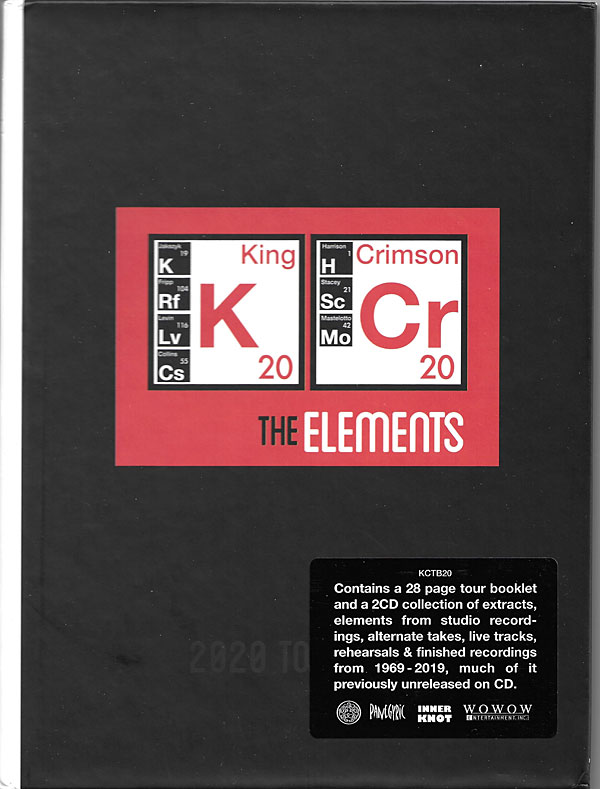 Mettler: I really like that you guys consistently put out one of those Elements tour boxes every year, because there's always some nice surprises on them. Do you have something you'd like to lobby for to get into the set you haven't asked Robert about yet?
Jakszyk: Yes. I'd love to do the title track of [May 1970's] In the Wake of Poseidon. Robert hates the lyric—although, as you know, he's made me rewrite lyrics. I had to rewrite the lyrics to [Larks Tongues' in Aspic's] "Easy Money."
Mettler: That was another one you "Jakko-ized," if we can call it that. (both chuckle) I like that King Crimson also continue to put out a lot of live recordings on Blu-ray in 5.1. Do you have a different philosophy for mixing live surround versus studio surround?
Jakszyk: Yeah. I don't really like live surround, actually, because I like surround as an immersive experience. The minute there's an audience and then the band are up there, it becomes, "What do we do with that?" Suddenly, that compromises the immersive experience for me.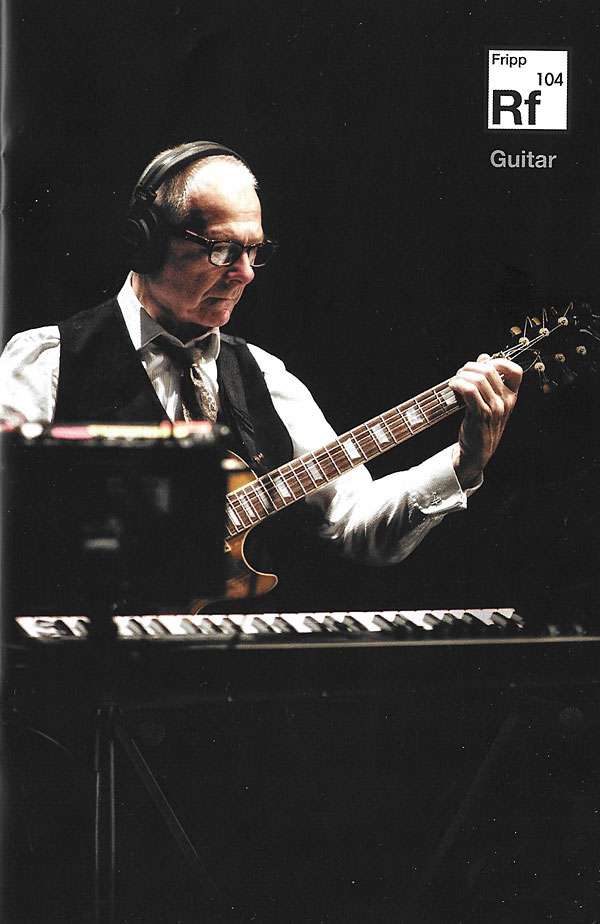 So, I'm not such a fan of doing 5.1 for live material. Well, I mean, I have done it, obviously, but I'm not such a fan of it. I did a Jethro Tull live thing—well, I've done loads of Jethro Tull live things [including full live shows that appear on Tull's 2015 Minstrel in the Gallery box set and their 2018 Heavy Horses box set, respectively].
Mettler: I've heard a number of philosophies about that. [Guitarists] Alex Lifeson of Rush and Robbie Robertson of The Band have both told me something along the lines of, "We want to put you in Row 6, Seat 5. That's our philosophy of giving that ambient live experience to you. We're not faking it, or putting stuff all around just because we feel like we have to. We want you to feel like you're sitting in that seat." That's probably what you're attempting to do.
Jakszyk: Yes, exactly! I'm doing a similar thing, yeah. I guess what I'm saying is, I'm not approaching it in the way I approach album mixes in surround.
Mettler: Do you have a personal favorite immersive mix you've done? One you feel is the best example of your immersive mindset?
Jakszyk: Ah, well, God, I dunno! (slight pause) I think the honest answer is, I don't know, because I haven't heard them since I mixed them. I mean, there isn't enough time in the world to listen to all the music that exists, really. And, of course, I spent so long with those albums and spent such detailed time on them.
That said, I really enjoyed doing the Chris Squire album [Fish Out of Water, originally released in November 1975 and subsequently re-released in box set form in 2018 with Jaksyzk's surround mix included in it on DVD-A; a separate Blu-ray version with that mix appeared in 2020].
Mettler: That one has a great surround mix, yes. I think Fish Out of Water is one of those albums a lot of people have only heard about, but not actually heard, you know?
Jakszyk: Yeah. I enjoyed doing that record, and I thought Andrew, the guy who did all the arrangements [i.e., Andrew Pryce Jackman, Squire's onetime bandmate in The Syn, the mid-'60s British band he was in before forming Yes]—it's as much an album of his as it is of Chris. Some of the arrangements Andrew did for that are incredible, I think.
I enjoyed doing that one—and, of course, I enjoyed doing the 5.1 for the Bill Bruford records [January 1978's Feels Good to Me and June 1979's One of a Kind, both of which initially appeared on DVD-V as part of Bruford's 2017 box set, Seems Like a Lifetime Ago: 1977-1980]. Allan Holdsworth playing guitar [on both albums], man—it's f---ing incredible!
Mettler: I totally agree. I have the Seems Like a Lifetime Ago box set, but they're finally releasing those albums individually.
Jakszyk: They are. In fact, I had lunch with Bill just a few months ago, and they [the label] wanted all the mixes and the 96/24 stereos, so they're obviously reissuing those.
Mettler: That's all good by me. Even though you've done all these great surround mixes to date, is there still a Holy Grail 5.1 mix for you? One that's, "If I could get my hands on it, I'd like to do a surround mix of BLANK"?
Jakszyk: Well, yeah, of course—but Steven's done them all, hasn't he? (both laugh)
Well, I would love to do Pawn Hearts [Van Der Graaf Generator's October 1971 masterpiece]. I'd love to do Uncle Meat [The Mothers of Invention's April 1969 double-album soundtrack smorgasbord]. I'd love to do Kate Bush's Hounds of Love [released in September 1985] or The Dreaming [released in September 1982], but none of these things are gonna happen.
Mettler: Steven has mentioned to me on more than one occasion the Kate Bush camp just doesn't want to entertain the idea of doing surround mixes.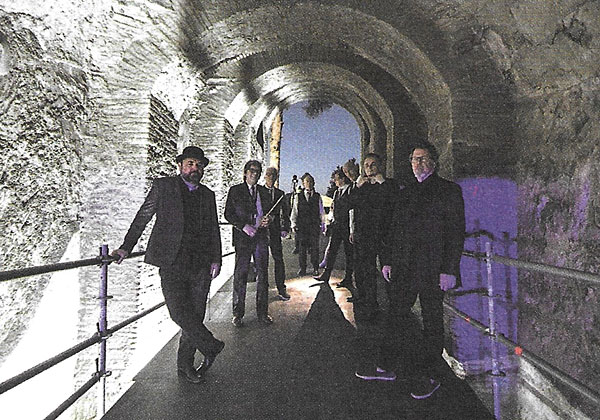 Jakszyk: Listen, Kate can do what she likes, and won't be persuaded to do anything she doesn't want to do. But I'm a huge fan. One of the highlights of our [King Crimson] touring experience in recent years was that she's been to three shows. She came to see us at the Palladium [in London, in November 2018]. After the show, she sought me out, and was so complimentary about my singing. It was a highlight for me. It was the highlight of the whole bloody tour! I'm such a fan of hers, so it was very, very sweet.
Mettler: That is sweet. Do you have a personal favorite song you sing in the Crimson set, or does that change?
Jakszyk: It kind of changes. I mean, I love singing "Islands" [the title track to Crimson's December 1971 album]. Sometimes it's to do with where you are. Singing "Epitaph" [from In the Court of the Crimson King] in Hiroshima, literally 10 minutes away from where the bomb dropped [in Japan during World War II], was quite a moment, man.
Mettler: Guitar playing-wise, for me, what you and Robert have worked out for "Red" [the title track to Crimson's October 1974 album] is one of my favorite things to see you guys do live. Is something like that a "feel out" process? Do you map it out, or do you not know what you have to do until you do it? Is it just instinctual?
Jakszyk: Well, as the years have gone by, Robert has given me a couple of solos here, there, and everywhere. I get to do some improvising in "Easy Money." We know how it starts and we know how it ends, and what happens in the middle is whatever happens that night.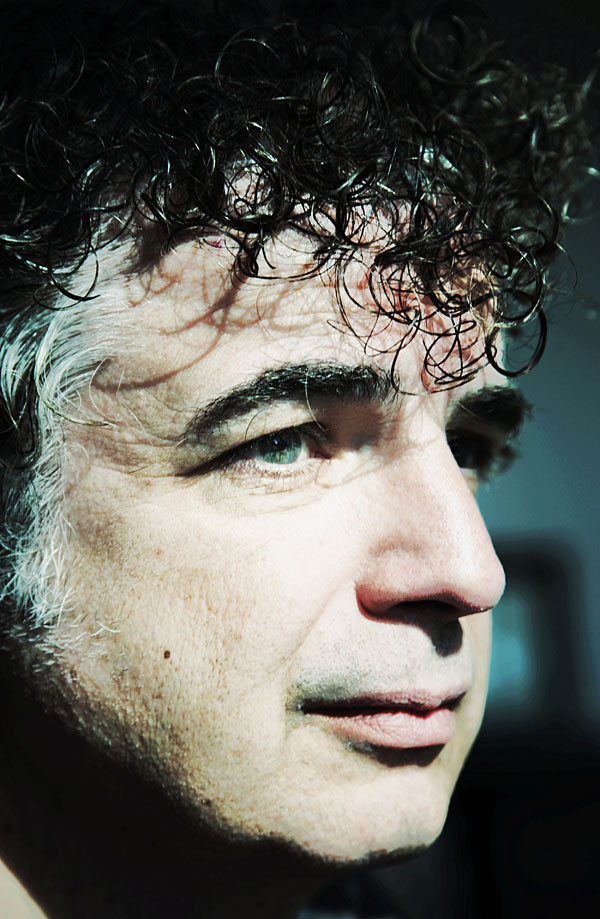 Sometimes they're very, very different, you know? They change. Some nights they can really sound very different from other nights—and that's great, to be able to do that. To do that in the middle of a large arena and have the privilege of improvising like that is amazing.
Mettler: Finally, to wrap things up, I know you've actually jumped onstage with our good friend [former Genesis lead guitarist] Steve Hackett a couple of times, speaking of another man who loves surround.
Jakszyk: I have, yes! Steve asked me to sing "Entangled" [from February 1976's A Trick of the Tail] on Genesis Revisited II [released in October 2012]. And then, the following year, he called me, and he said, "Oh, are you still coming to the show on Saturday?"—meaning, his show at the Hammersmith [Odeon, in London]. And I said, "Yeah. Is it a problem? I know these London shows can be a nightmare with the guest lists." And he said, "No, no, no, no—and I wonder if you wanted to sing anything?" Then he said, "Firth of Fifth" [from October 1973's Selling England by the Pound], and I thought, "F---ing hell!" I mean, I used to go and see Genesis play. In fact, Genesis with Peter Gabriel were probably the band I saw the most times, I think, more than any other. So that was amazing to be able to do that.
Listen, I've been so lucky I've ended up working with all these childhood heroes, and we've just mentioned half of them, haven't we? It's unbelievable—really unbelievable. I mean, I certainly never, ever imagined, after seeing both of those gentlemen [i.e., Robert Fripp and Mel Collins] onstage in 1971, that I'd be performing with them someday in King Crimson—and then, well, it happened. It's like this mad, childhood dream matrix came true.