The Pacific—HBO Home Entertainment (Blu-ray)
Video: 4.5/5
Audio: 5/5
Extras: 3.5/5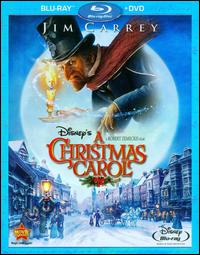 "The Pacific" tracks the intertwined real-life stories of three U.S. Marines - Robert Leckie, John Basilone, and Eugene Sledge - across the vast canvas of the Pacific Theater during World War II. The miniseries follows these men and their fellow Marines from their first battle with the Japanese on Guadalcanal, through the rain forests of Cape Gloucester and the strongholds of Peleliu, across the bloody sands of Iwo Jima and through the horror of Okinawa, and finally to their triumphant but uneasy return home after V-J Day. "The Pacific" is based in part on the books "Helmet for My Pillow", by Robert Leckie, and "With the Old Breed", by Eugene B. Sledge, as well as original interviews conducted by filmmakers.
HBO serves up a solid presentation for this gripping account of the war in the pacific. Unlike Band of Brothers, The Pacific uses a more natural color and contrast look instead of the stark tones delivered in the other mini series. Detail is superb, especially in close-ups and dimension is solid. There is a bit of peaking with some of the white levels but I think this was an intentional choice by the filmmakers. The real highlight is the audio, which is presented in 5.1 DTS-HD Master Audio. Dynamic range and sound design are both incredible and you'd never believe this was made for a cable TV station. While not quite the sonic powerhouse that Saving Private Ryan was, this still puts you right in the thick of it with the soldiers as bombs, planes and wave break on you from all sides.
Extras are very similar to Band of Brothers and include the Field Guide feature we saw with that release. This gives you insight into the major events of the war and extensive interviews with the people involved and historians. You also get a great picture-in-picture feature that gives more insight into each episode and the events depicted. Also included are details on the real men from the war, making the mini series and historical facts on the war.
While not quite as compelling as HBO's superb Band of Brothers, The Pacific is still jolting. The war in the Pacific was immense and HBO has done a great job shedding light on a lot of the key events though the back and forth of completely different experiences does hinder the production a bit. Still, this is a marvelous production that is served up as a first rate Blu-ray release. Definitely recommended.
LATEST VIDEO