IFA 2018: Up Close with LG's 8K OLED TV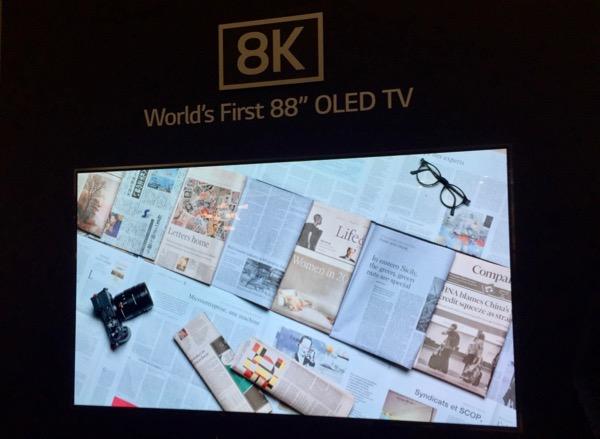 Not to be completely outdone by
Samsung
, LG had its own 8K TV to show at IFA 2018, this one an 88-inch OLED model.
LG's 8K OLED went missing from the company's booth when I went to check it out on IFA day one, but when I swung back the next morning it was back in action and on display. Unlike Samsung's soon-to-ship 8K QLED set, LG's model is a proof-of-concept prototype with no known release date. But it does confirm that an OLED TV with 8K resolution can be produced and is a thing we can expect to see in the future.
How did LG's prototype look? The demo was somewhat disappointing in that only static images, as opposed to full-motion video ones, were shown. That said, fine text in a shot of newspapers was clear and highly readable. Also, colors on the 8K OLED looked rich and showed a range of subtle hues—the opposite of the company's large MicroLED display being demo'd in a nearby booth, which had a glaring, cartoonish look.
WHERE TECHNOLOGY BECOMES ENTERTAINMENT