How Should I Handle Long HDMI Runs to a TV?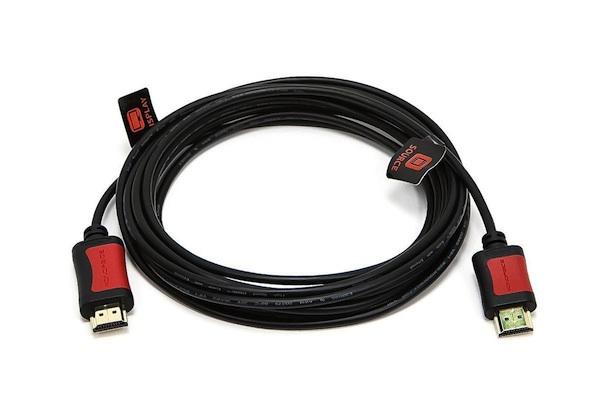 Got a tech question for Sound & Vision? Email us at AskSandV@gmail.com
Q I just moved into a new house. Because of the way my home theater room is configured, the distance between the surround sound receiver and HDTV is about 30-40 feet. How would you suggest I make this connection? What about wireless solutions? —Joe Feller
A You can find affordable HDMI cables in 40 foot or greater lengths from online sources such as Monoprice. When dealing with HDMI cables with lengths beyond 15 feet, you may encounter "flashing" or "sparkly" noise, however. This will depend on the output signal from your HDMI source, and the data recovery capabilities of your TV's HDMI connection, which varies from product to product.
To ensure that any HDMI cable you buy can deliver a noise-free image, look for one that's "HDMI Certified" for a specified distance. This means it has undergone compliance testing by the HDMI organization. For long runs, you can also buy an "Active" cable with signal processing/equalization to compensate for signal loss. And don't forget to differentiate between Standard and "High Speed" HDMI cables, the latter of which are rated for 1080p and higher resolutions.
Wireless HDMI kits are definitely another option to explore. Such kits consist of a powered transmitter that connects to your source and a receiver that plugs in to the display. One option I'd suggest checking out is the DVDO Air3 ($125), a kit designed for in-room installations at distances of up to 32 feet. And if your gear is going to be installed in a cabinet or closet, you should investigate IOGear's Wireless HD Kit . At $190, the IOGear costs a good deal more than the DVDO kit, but its range extends up to 100 feet and it can transmit signals through solid surfaces like walls and doors.