How Do I Know When to Change My Projector's Bulb?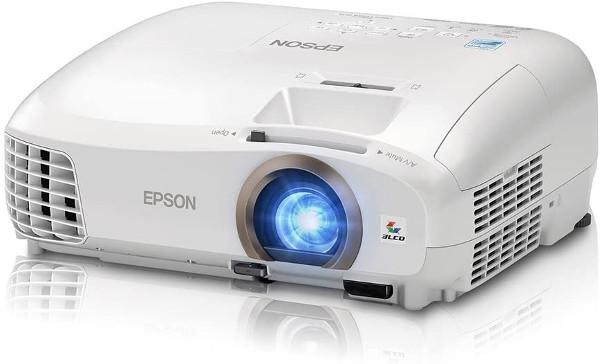 Got a tech question for Sound & Vision? Email us at AskSandV@gmail.com
Q I made the decision to buy an Epson PowerLite Home Cinema 2045 3LCD projector about three years ago based on the great review of it I read in Sound & Vision magazine. It's my first projector, and I find it amazing to watch my favorite movies on a HUGE screen. We don't use it all the time — mostly just for movies and for football on weekends. I know I'll need to change the lamp out at some point and would like to know how to tell when the lamp has dimmed to the point of needing replacement. I have no idea how many hours we've used it, or how to find out that information. —Scott Miller, via email
A The lamp life specification that projector manufacturers routinely provide for models in their lineup cites the approximate number of hours until the lamp's brightness is reduced to 50 percent of its original light output. You can continue to use the lamp, of course, but the image in all likelihood will appear substantially less bright than when you originally unboxed the projector and started watching with it.
Several factors can affect lamp life, the most significant ones being how high the projector's brightness and contrast adjustments are set, and which Lamp mode is selected. For the Home Cinema 2045, Epson specs lamp life at up to 7,500 hours in Eco mode, and up to 4,000 hours in Normal mode. In the world of traditional lamp-based projection, both of those specs are fairly typical. (Newer laser-based projectors don't require light source replacement; when the laser light engine reaches its half-life — typically at around 20,000 hours, or after 10 years of using it approximately 6 hours a day — it's time to start looking for a replacement projector.)
Most projectors provide a lamp life indicator in their setup menu that tells you exactly how many hours it has been used. For Epson models, you can find that information in the Lamp Hours section of the Info submenu, where the number of hours for both the Normal and ECO Power Consumption modes will be separately listed. Epson also makes things easy by displaying that menu info in yellow text after the lamp hits its half-life spec.
Related:
Sound & Vision Top Picks in Projectors
How to Choose the Right Projection Screen