HiFiMan RE-600 In-Ear Headphone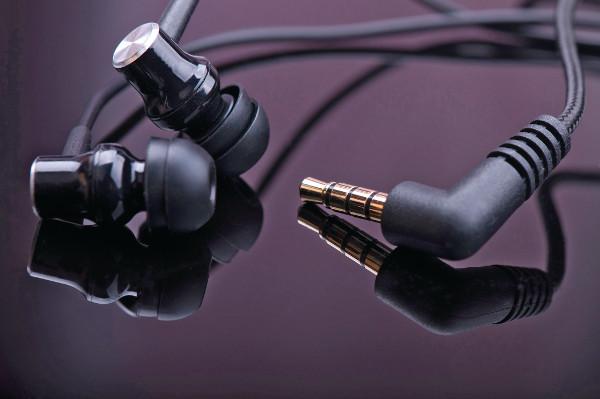 PRICE
$399
AT A GLANCE
Plus
Super tiny and lightweight
Accurate and transparent
Wide-open soundstage
Minus
Lacks microphone and phone controls
THE VERDICT
Hifiman's uber-comfortable RE-600 offers superb transparency and accurate tonal balance.
Even when I heard one of Hifiman's very first headphones, I had no doubt it was fully competitive with the best AKG, Beyerdynamic, Grado, Koss, and Sennheiser had to offer. That was back in 2006, and the Tianjin, China-based company's headphones have only gotten better over the years. They're all proprietary designs, engineered and manufactured by Hifiman.
Their latest in-ear, the RE-600, is unusually small and lightweight. Its tiny size makes a big difference in comfort, so after a few minutes, it's easy to forget you're wearing headphones. The company is tight-lipped about most of the details of the design, other than to say the gloss-black/machined-aluminum earpieces are fitted with an 8.5mm titanium-coated driver. During the course of developing the RE-600, Hifiman's founder, Dr. Fang Bian, hand-built and critiqued more than 200 prototypes. He's a tough critic.
Included accessories are limited to a small carry pouch and a vast assortment of ear tips. There's one potential snag for some buyers: The fabric-covered silver/copper headphone cable lacks a phone microphone or controls. I suppose they're thinking, this is a serious audiophile-oriented design, why would you even consider interrupting a tune to take a call? Then again, Shure's flagship SE846 in-ear was also feature-challenged in the same way.
With the RE-600, it's all about transparency and accuracy. While you might think that's a given with all audiophile headphones, most have at least some bass bulge or midrange enhancement. The RE-600 plays it straight down the middle. As I cruised through a wide variety of tracks I noticed how different each one sounded. When you stop and think about it, they should be wildly different, as they were all recorded at different times, in different studios, with different engineers and recording chains. With the RE-600, those differences are laid bare.
The $400 Ultimate Ears UE 900 in-ear headphones are also pretty darn neutral, so I compared these two head to head. It was clear from the get-go that the RE-600 was more transparent and produced a bigger, yet more precisely focused soundstage. There's no sense of false or exaggerated detail; the RE-600 isn't bright or aggressive unless the recording is bright and aggressive.
The RE-600's 3.5mm plug is slightly different than the standard TRS, three-contact connector; it has four (L–/R– and L+/R+) connections. This special "balanced" plug can take advantage of the balanced amplifier circuitry used in some Hifiman portable music players. The company provides an adaptor cable so the RE-600 is fully compatible with all phones and MP3 players. Hifiman's RE-600S is almost exactly the same, the only difference being that it has a standard 3.5mm plug.
My RE-600 listening tests up to this point were done with my iPod Classic, but I was curious to see how the headphone's balanced connection would sound with Hifiman's top-of-the-line HM-901 music player. Whoa, that combination produced an even bigger, more spacious soundstage that floated free, outside the confines of the earpieces. The same Apple Lossless and WAV files on my iPod proved the differences in resolution and spaciousness between the two players on the RE-600 were significant. While the RE-600's performance capabilities with a phone or MP3 player are impressive, you only get to explore its full potential with one of Hifiman's dedicated music players. Prices start at $249 for the Hifiman HM-700.
This headphone's connector options may be a little confusing, so let's break it down: Get the RE-600 if you might buy a Hifiman player, but if you're going to stick with your current music player, pick up the Hifiman RE-600S. Both headphone models are the same price, $399.