A Guide to Mother's Day Gifts She'll Actually Use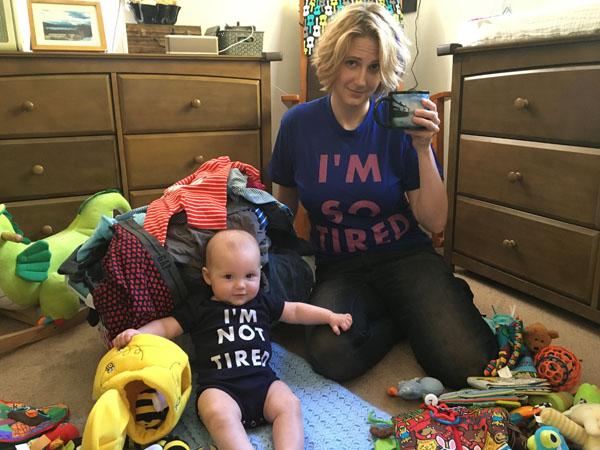 Sunday is Mother's Day, and everybody is making lists of gift ideas for moms. The thing is, a lot of these lists assume Mom is:
1.) Old and out of touch.
2.) Someone who wants flowers or leopard print on everything. (We're going to save my rant on this for another day.)
I am a mom and am neither of these things. None of my mom friends are either. Neither, for that matter, are most of friends' moms. So, with that in mind, here are some tech-related gift ideas for a mom that aren't on the lists I've seen, and that I can recommend personally. And, bonus, they're not crazy expensive, and can be shipped anywhere within a few days. So read on! You still have time!
For the Brand New Mom or Mom to Be:
Nobody told me when I was pregnant just how preoccupied your pediatrician will be over diaper changes and feeding times. When did the baby pee? How often? How much poop was there? How long did they nurse? How long was their last nap? When you're completely sleep deprived, you can barely remember your own damn name, let alone how many wet diapers your new baby had on Tuesday. Enter Baby Time.
Baby Time is an app that tracks feedings, diaper changes, and sleep. It's an easy one-handed tap to start and stop. It can track both bottle and breast feeding, as well as what side the baby last nursed on. It has a night view, so it's not too bright when you're feeding in the dark.
And, more importantly, you can link the data over several devices; so Dad can track when he changes or feeds the kiddo as well. You'll both have the data handy when you make the trip to the doctor for the umpteenth checkup. It's genius, it's far more useful than I ever could have imagined, and it's $3.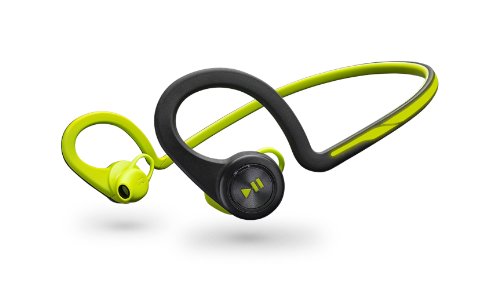 For the Sporty Mom
For busy moms with younger kids, getting any physical activity means squeezing in a workout wherever/however you can. Some moms do yoga in the living room during nap time. Others pack up the baby in a jogging stroller and go for a run. One lady I know does squats and lunges at the park while the kiddos run around on the playground.
Interestingly, a lot of mom-gift-idea lists suggest noise cancelling headphones so mom can block out the household din. Here's the problem with that: most of the time, we need to hear what's going on around us. Babies wake up from naps, toddlers ask for help going potty, older kids get too quiet and then definitely need investigating. Having situational awareness is key for a mom's sport headphone.
Personally, I love the Plantronics Backbeat Fit. They're Bluetooth, water resistant, and easy to use. I've gone on dozens of runs with my baby in the stroller and can always hear when he's fussy or thrilled with the view. I also use them during nap time, because I can catch a podcast or sneak in a streaming TV show on my phone and still hear the monitor. Along with water resistant, the Backbeat Fit have a durable build, so getting stepped on, drooled on, or tugged on hasn't killed them.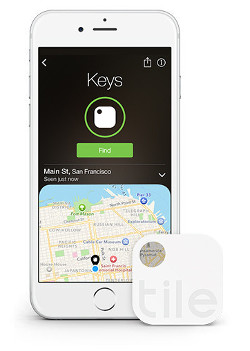 For the Frazzled Super-Mom
Moms have a lot on their minds and their to-do lists. So it's inevitable that things will get misplaced; either by them, or by a curious tiny human. Keys, tablets, phones, and wallets always seem to go missing around the house when you're in a hurry. So help mom get out the door with Tile.
Tile is a small, slim, Bluetooth fob that can attach to pretty much anything. You can use your phone to track the whereabouts of the missing item, or make Tile chirp out a noise so you can more easily find it. Even better, you can use Tile in reverse to find your phone.
Additionally, Tile can be useful if your item is taken. If you use the app to list your Tile as stolen, every other Tile users' app will be on the lookout for it. If they cross paths with your device, it will silently send you an alert to your missing item's whereabouts. At $25, Tile's not crazy pricey either. You can even get discounts when you purchase bundles.
For the Commuter Mom
I live in Los Angeles, so I'm no stranger to long days in traffic. The one thing that's kept me sane is listening to Audiobooks during the commute. Not only do I feel as though my time is being used wisely, but I also get to keep up with the reading I never have the opportunity to do otherwise. Audible has gift memberships ranging from three to twelve months, and include one audiobook credit per month, plus discounts on additional audiobooks.
It's perfect for moms who drive, take the train, have vision issues, or even who might like to listen to a book while tackling errands. And at $45 for three months, it costs about the same as brunch.
In the end, the key to a great Mother's Day gift is getting something she'll actually use. By avoiding the cliches and trinkets, you can totally thrill the mom in your life. Because, like your mom always said, it's the thought that counts.