Focal Spirit One S Headphone Review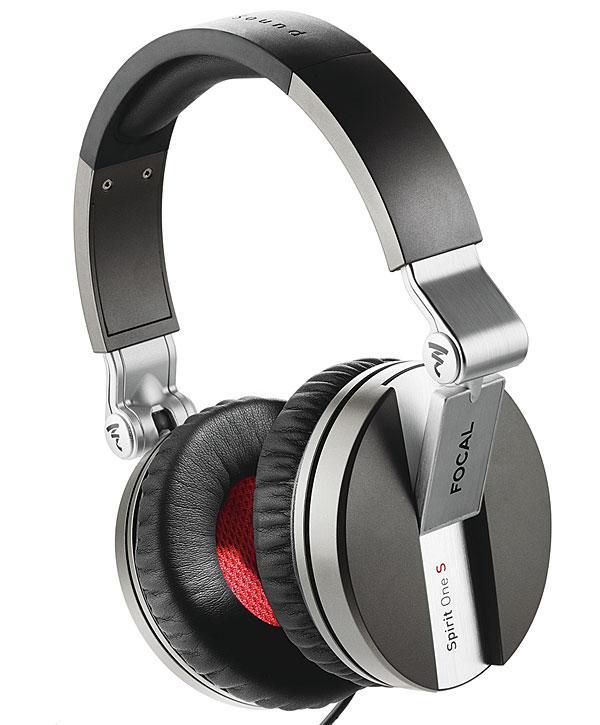 PRICE
$249
AT A GLANCE
Plus
Smooth tonal balance
Euro design flair
Minus
High-ish head-clamping pressure
THE VERDICT
Focal's latest-generation headphone strikes a keen balance of resolution and a sweet tonal balance.
Here we go again. That's what I remember thinking when I heard that Focal, France's largest speaker manufacturer, was going to start making headphones. After Beats by Dre opened the floodgates, a number of speaker and electronics companies that never made headphones started jumping into the market. We all know about Bower & Wilkins and Klipsch, but then there was KEF, NAD, Polk, PSB, RBH, and more—so when Focal joined the pack a few years ago, it wasn't a shocker. Thing is, making great speakers is a completely different skill set than crafting headphones. After all, speakers "play" the room; headphones only have to make your ears happy. Apparently, that's harder than it seems.
Focal currently offers three Spirit series headphones: the Pro, Classic, and the model I'm reviewing here, the One S. Focal doesn't specify whether it's an over- or on-ear because that depends on how big your ears are. For my average-size ears, it's almost an over-the-ear. In any case, it's a closed-back design and does a decent job of blocking external noise. The One S uses the same 40mm Mylar/titanium dome driver and ear cup as the Classic, but the two headphones differ in fit and finish.
The three Spirit models are tuned differently: The Pro is the most accurate, the Classic has a bit more bass and sweeter highs, and the One S has more bass than the other two, though it's definitely not excessive. The engineers alter the position of the driver in the ear cups, bass venting, and damping materials in each model, but no active processing or electronics are used. The Pro is $349; Classic, $449; and the One S is $249.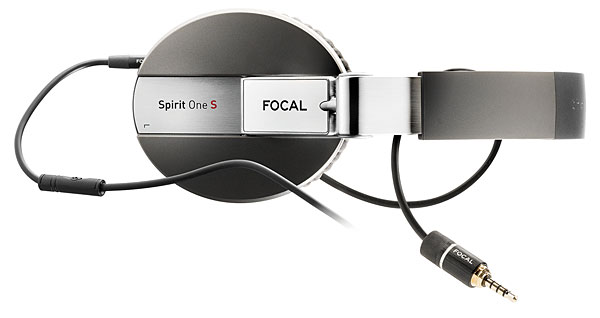 I like that the ear cups swivel side to side and vertically to conform to virtually any size/shape head, but the One S's moderately high head-clamping pressure made wearing this headphone for more than an hour or so a bit of a challenge. The One S was conceived as a portable design, so it's going to be listened to on the go in noisy environments, with phones and MP3 players. One thing's for sure: It'll stay put on your head!
The 56-inch-long cable is user-replaceable and sports an Apple-compatible in-line remote/mic, conveniently located just a few inches from the left ear cup. You also get a semi-hard, zippered travel case and a soft travel bag. The hinged headband allows for compact storage.
The One S doesn't overtly boost or bloat the bass; it's nothing like Beats' or V-Moda's fat bottom ends. On Anna Von Hausswolff's splendid Ceremony CD, the One S plumbed the depths of Hausswolff's lowest church organ stops. There's no flab down there! Even Prince's extra funky "Cream" didn't rattle the One S. The beat goes on.
More audiophile-oriented fare, like trombonist Thurman Green's Dance of the Night Creatures CD upped the One S's credibility. The sound was transparent and very open for a closed-back headphone, with solid, clearly defined bass. The One S's keen balance was beyond criticism. NAD's sweet Viso HP50 headphone did nothing to alter that opinion. It was less transparent on Joel Frederiksen's gorgeous Nick Drake tribute album, Requiem for a Pink Moon. Vocals in particular sounded incredibly present and natural; the One S just let them be.
A quick switch-over to the newly revised Bowers & Wilkins P5 Series 2 on-ear headphones put the One S's accomplishments in perspective. The P5 S2 is super easy to listen to, but Frederiksen's vocals and the recording venue's room sound were more fully brought to life over the One S. They're both excellent headphones, but the Focal Spirit One S revealed more about the sound of my recordings.
Specs
Type: Closed-back, on-ear/over-the-ear
Weight (Ounces): 9.9
Impedance: 32 ohms
Sensitivity: 102 dB/1mW