Empire Of The Sun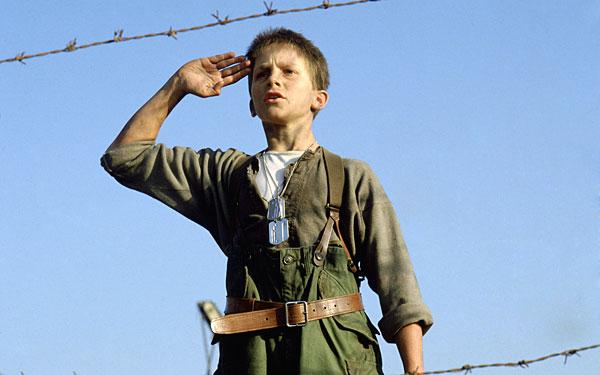 Steven Spielberg's Empire of the Sun is based on a semi-autobiographical, semi-fictionalized book by the late J.G. Ballard. The film marked the debut of a young Christian Bale, who is best known to today's filmgoers dressed in a cape, tights, and bat-eared hood. His performance here is a brilliant debut for a child actor, ably assisted by a superb supporting cast.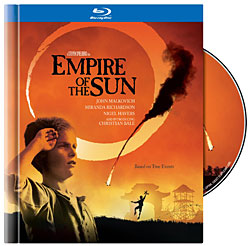 The film never received the public recognition it deserved on its theatrical release but remains one of the best "serious" films from Spielberg, a director better known, at least at the time, for popcorn entertainment. When I first saw it in its 1987 debut, it blew me away. I considered it far superior to that year's other China-themed movie, The Last Emperor. I still do, despite the fact that the latter won the Oscar for Best Picture.
Alan Daviau's sumptuous photography and John Williams' equally rich choral and orchestral score have long waited for a release to do them full credit. This, finally, is what fans of the film have been waiting for. Crisp, colorful images jump off the screen and are at least as impressive as what I saw in the theater (or at least as clearly as memory allows). The audio is even better. Apart from convincingly real dialogue and effects, highlighted by the WWII aircraft that Jamie idolizes, it's Williams' music that soars. The latter has been stunningly recorded by Hollywood's premier orchestral music scoring mixer, Shawn Murphy. Murphy has recorded virtually anything composed by either Williams or James Newton Howard since the mid-1980s or James Horner prior to 1998; his resume includes Glory, Apollo 13, Braveheart, Saving Private Ryan, and Titanic.
This two-disc set comes in a book-style case with photos and notes on the film. The only extra on the Blu-ray Disc is a making-of featurette—worthwhile despite its mediocre, 1987 standard-definition video. The second disc, a standard-definition DVD, is dedicated to a 4:3 documentary about Warner Bros.' contributions to the WWII effort, both before the U.S. entered the hostilities and after.
Blu-Ray
Studio: Warner Bros., 1987
Aspect Ratio: 1.85:1
Audio Format: DTS-HD Master Audio 5.1
Length: 152 mins.
MPAA Rating: PG
Director: Steven Spielberg
Starring: Christian Bale, John Malkovich, Miranda Richardson
It's 1941. Eleven-year-old Jamie Graham is living a privileged life in Shanghai's International Settlement with his English parents. Japanese troops have occupied much of mainland China over the previous four years but remain outside of some of the country's major population centers, including Shanghai. Following Pearl Harbor, however, the Japanese move into the city. Panic erupts and Jamie becomes separated from his parents and ends up in a Japanese prison camp for Allied civilians.
LATEST VIDEO