DVD Review: Little Miss Sunshine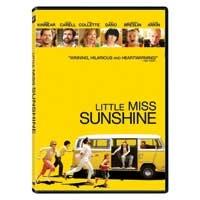 20th Century Fox
---
Movie •••½ Picture •••½ Sound ••• Extras •••
How can this pleasant but slight comedy about a dysfunctional family's trek across the desert in an old Volkswagen bus have been considered worthy of the Academy Award for Best Picture? How could an actor - even one as talented as Alan Arkin - win the Oscar for Best Supporting Actor playing a dead body in the trunk for the whole second half of the movie? I guess the competition was pretty thin this year.
Little Miss Sunshine is enjoyable enough and delivers quite a few laughs along the way, but often it seems rather derivative; both Smile and Miss Firecracker deliver more entertaining portrayals of American pageant culture.
The video quality is extremely variable, too. Sometimes the image is sharp and clear - occasionally too sharp and saddled with edge enhancements - while on other occasions it's entirely too soft, with nothing in crisp focus. Being dialogue-driven, the movie has its sound up front most of the time; there are a few efforts at using the surround channels here and there, but overall there doesn't seem to be any coherent sound design.
Perhaps the hit-and-miss aspects of this DVD have to do with the movie's low-budget roots, which are discussed candidly in two excellent commentaries: one by codirectors Jonathan Dayton and Valerie Faris, the other by Dayton, Faris, and screenwriter Michael Arndt. Other extras include a music video of DeVotchKa's "Til the End of Time" - an unimaginative effort, in which the band's performance is intercut with scenes from the movie - and four alternative endings with commentary. Perhaps a fifth one would've done the trick. [R] English, Dolby Digital 5.1; Spanish, Dolby Surround; pan-and-scan, letterboxed (2.35:1), and anamorphic widescreen; double-sided disc.
more Entertainment reviews Back to Homepage What's New on S&V
LATEST VIDEO