The Day S+V Met MCA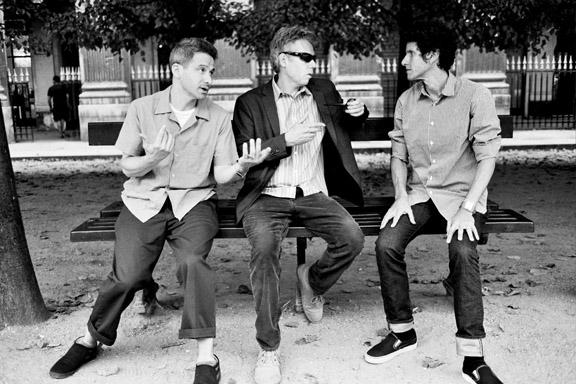 I met Adam Yauch back in 2000 when he and bandmate Mike D. spent an afternoon hanging out at the old Sound+Vision testing facility in NYC. The Beastie Boys had just collaborated with the Criterion Collection to release its Video Anthology on DVD, and we thought it would be fun to spin the disc in our home theater and get the boys' feedback on the various videos for an article ("DVD Insider: Beastie Boys," December, 2000).
Looking back on that day, I recall being impressed with Yauch's grasp of the technical details of the DVD medium — Beastie Boys Video Anthology was a disc that pushed the limits of the format, with multiple angles and alternate audio tracks a-plenty. As it turned out, he was something of a home theater enthusiast, watching movies in his Soho loft on a front projector-based system that was driven by a maxed-out PC. Yauch's enthusiasm for the tech side of things was matched by his love of film: He had hand-picked Criterion to produce Anthology because he was a fan of the company's library of lavishly produced DVD releases. In the years to come, he would go on to augment his music-video resume by directing the Beastie Boys concert film Awesome; I F*ckin' Shot That! and the basketball documentary Gunnin' For That #1 Spot. He was also a founder of Oscilloscope Pictures, a company behind the distribution of a number of excellent recent independent films including We Need To Talk About Kevin, Exit Through The Gift Shop, Meek's Cutoff, and Burma VJ.
Another thing I recall about Yauch was that, despite his considerable fame, no trace of superstar ego trailed him into our facility that day. He just seemed like a regular downtown NYC guy, a husband and father, digging records and movies, making a few of them himself. Recently, when I reviewed the Beasties' Hot Sauce Committee Part Two Blu-ray, I could tell that his personal stamp was all over it: the hilariously over-the-top videos; the elegant, understated disc menu and packaging; the engaging, experimental 5.1 DTS-HD Master Audio mixes for the music tracks. That disc, along with all the other great stuff MCA has given us, serves as his enduring legacy.