The Color of Sound: What's Your Favorite Hue?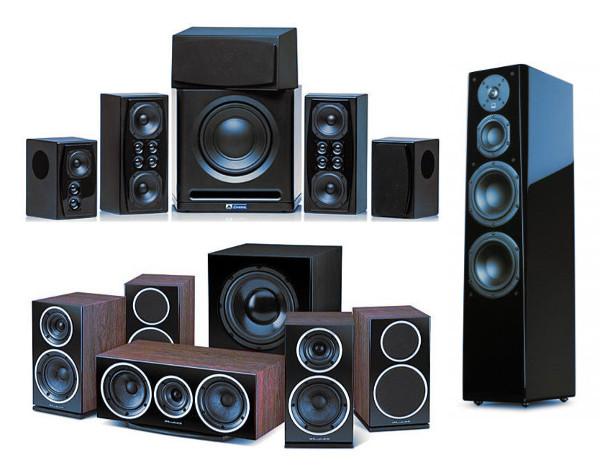 More than Anything, Your Speakers Make the System
I'm sometimes amazed at what I learn, or am reminded of, as we put to bed each print issue of Sound & Vision. With the bird's-eye view that comes with crossing t's and dotting i's on six to eight product reviews, written by staffers with their own eyes, ears, and perspectives, I get to see themes and patterns that might go unnoticed reading just any individual piece.
One such revelation came as I went to finalize our review of the XTZ Cinema speaker system. Normally, our reviewers submit their raw copy with the Plus, Minus, and Verdict comments in place, and with their suggestions for star ratings and whether to award or deny Top Pick status. In the case of the XTZs, a well-built monitor system out of Sweden, our contributing technical editor Dan Kumin threw the Top Pick decision to me. (For the main system, anyway—the subwoofer was a slam-dunk TP from the word go.)
Dan is among the most experienced speaker reviewers on our staff, with literally hundreds of systems under his belt. He's heard the good, bad, ugly, and everything in between, and he knows great sound and recognizes solid engineering when he encounters it. But he also knows that speakers, even good speakers, each come with their own personality. The best ones seem to share a mostly neutral frequency balance but nonetheless sound different.
With his trained ear, Dan recognized what the XTZs do right. But, as you'll see, one aspect of their sound wasn't quite his cup of tea. He gave the system near-perfect ratings for Performance and Build Quality (which appear as he submitted them), and he had enough experience to know that the "slightly forward tonal balance" he heard was neither particularly egregious nor necessarily a negative for listeners using the speakers in the home theater application they were clearly designed for. In other words, he knew that while this might not be the speaker he would personally choose for his needs and taste, they were well crafted and built, and voiced to sound the way they did on purpose.
So, perhaps without thinking much about it, he instinctively took his personal bias out of the equation and left the decision to the editor-in-chief. In the end, I did a fresh re-read of the review on page as we went to press and looked at the measurements we did after the review was submitted—which were stellar—and I granted the Top Pick with the understanding that Dan's review accurately described the system's sonic signature and would allow readers to decide for themselves if it works for them.
The send-up to all of this is that speakers or headphones, typically more than any other component in your system, color the canvas upon which you listen, and almost no two are quite alike or right for everyone. Along with the XTZs, Mike Trei reviewed the Audioengine HD6 powered monitor, which he described as having a laid-back top end (watch for the post). They're great speakers voiced to be unfatiguing with content of varying quality, but it's possible they just may not be sparkly enough for some tastes. And in his review of the Moon by Simaudio Neo 230HAD headphone amp/DAC (watch for the post), Mark Fleischmann evaluated with three headphones that all sound different on their own—and with whatever amp or DAC he's testing.
Our star ratings and the presence of the Top Pick logo will only get you in the game. A careful reading of the review will take you a bit further. But if you're shopping for speakers, you've really gotta ask yourself: What's my favorite color? And you'll only really know what's voiced right for you when you get an audition, either in a dealer's listening room or, better yet, your own living room—hopefully with a money-back guarantee.