Chinatown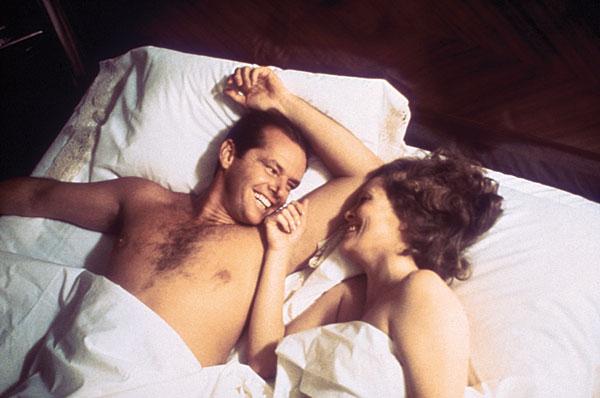 Roman Polanski's direction is measured and masterful in every way, punctuated by superb compositions and stylish camera work by John Alonzo. The characters are superbly colorful, the acting beyond measure. J.J. "Jake" Gittes is one of the roles that made Jack Nicholson "Jack," and Faye Dunaway's performance as the seductive but damaged Evelyn Mulwray just gets better and better with time. John Huston's towering presence as the drawling, unrepentant monster Noah Cross is chilling. And for all that's compelling on screen, Chinatown's producer Robert Evans and director Polanksi are as well known for their lives off screen. Evans' torrid career was the subject of a 2002 documentary, and Polanski directed Chinatown a few years after his pregnant wife was murdered by the Manson family and just a few years before an odious sex scandal forced him to flee the U.S. As large as these people and events loom today, Chinatown remains one of cinema's enduring masterpieces.
Chinatown's HD transfer is very detailed, the colors are richly saturated, and it's very clean and pretty. A little too pretty. Although there are no blatant artifacts that result, the subtle film grain that the best transfers typically reveal has been scrubbed from the image. While it's excellent in many ways, it too often looks more like video than film, a look that pleases others more than it pleases me. A tasteful Dolby TrueHD 5.1 remaster is included, along with a remastered Dolby TrueHD mono track. Jerry Goldsmith's timeless score sounds phenomenal in the 5.1 mix, and in a couple of instances gunshots will make you jump out of your seat. The extras are plentiful and first rate, including a bevy of terrific current interviews with cinema luminaries, a commentary with Towne and director David Fincher, and older material featuring wonderful interviews with Nicholson and Polanski.
Blu-Ray
Studio: Paramount, 1974
Aspect Ratio: 2.35:1
Audio Format: Dolby TrueHD 5.1, TrueHD Restored 1.0
Length: 130 mins.
MPAA Rating: R
Director: Roman Polanski
Starring: Jack Nicholson, Faye Dunaway, John Huston
Chinatown is an impossibly perfect movie from the glory years of the 1970s, when great filmmakers were routinely working within the Hollywood system. Consider that Chinatown's 1974 Oscar competition was Coppola's The Godfather: Part II and The Conversation, and you get the idea. Robert Towne's complex but tightly woven screenplay, set amid L.A.'s 1930s water wars, is a clinic on screenwriting. Every detail is of great consequence as the misdirection peels away and the baser, more painful truths are revealed, culminating in a haunting, unforgettable ending that starkly reveals the cynicism of the film's title.