Car Tech Crescendo Page 3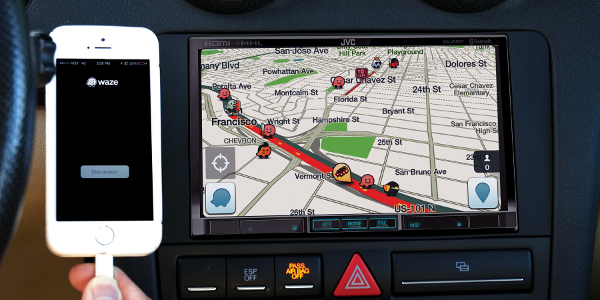 JVC: Power On Board
Of the three aftermarket head units featured here, JVC's KW-V50BT Multimedia Receiver is the only one with a built-in 4 x 50-watt amplifier, which goes a long way toward simplifying system installation. Key features include Bluetooth streaming, a motorized 7-inch WVGA touchscreen monitor with a customizable graphical user interface, Pandora and iHeartRadio control, an App Link Mode for displaying and controlling up to 20 apps—including the Waze traffic/nav app shown— via a connected iPhone 4 or 4s, and iPhone 5 compatibility (via an optional accessory). A three-band parametric equalizer and high-/low-pass filters are provided to help shape the sound, and connections include a USB port with two-way iPod control, an HDMI/MHL input, and 4-volt front, rear, and subwoofer outputs. Price: $600
jvc.com
Harman: Aha!
With more than 25 million Harman-equipped automobiles on the road, the company that brought us Harman Kardon more than 60 years ago must be doing something right. In addition to the cutting-edge technologies described earlier, Harman's Aha smartphone app is a cloud-based platform for organizing your favorite Web content—from Internet radio stations to podcasts to social media feeds—and integrating it into an easy-to-use dashboard interface. The idea is to make your favorites available as "one-click, no-need-to-look" presets so you can keep your eyes on the road instead of fumbling with controls and selecting sources; some implementations use voice control to further simplify access. Aha capability is built into head units from Alpine, Kenwood, and Pioneer and installed in a variety of cars from Acura, Chrysler, Ford (with voice control), Honda, Hyundai, Mazda, Porsche, Scion, and Subaru.
Harman recently announced that its Clari-Fi audio-restoration technology will debut as a feature in the 14-speaker Mark Levinson Premium Surround Sound Audio System offered in the 2015 Lexus NX sport utility vehicle. The system analyzes compressed music signals in real time and uses an algorithm to "rebuild" them by restoring nuances that were lost when the original recording was compressed. harman.com
OnStar 4G LTE Service: Wi-Fi to Go
GM's OnStar in-vehicle communications system, which has been offering remote diagnostics, turn-by-turn navigation, security, and emergency services on a subscription basis for almost 20 years, recently received a major facelift in the form of 4G LTE connectivity. In addition to creating a rolling Wi-Fi hotspot that supports up to seven devices, the service is said to deliver a stronger signal than you would get with a smartphone and provides access to kid-friendly content from Famigo and read-along video-animation storybooks from TumblebooksTV, each for an additional fee. The service debuted in June in the 2015 Chevrolet Malibu and will be offered in more than 30 Chevrolet, Buick, GMC, and Cadillac models by the end of the year.
New-car buyers will be able to sample the service at no cost for three months or the first 3 gigabytes (GB) of data, whichever comes first. Subscription prices for existing OnStar subscribers start at $5 a month for 200 megabytes of data ($10 for non-subscribers) and scale up to $50/month for 5 GB. Existing AT&T customers can add a 4G LTE-equipped vehicle to an existing Mobile Share Plan for $10 a month. onstar.com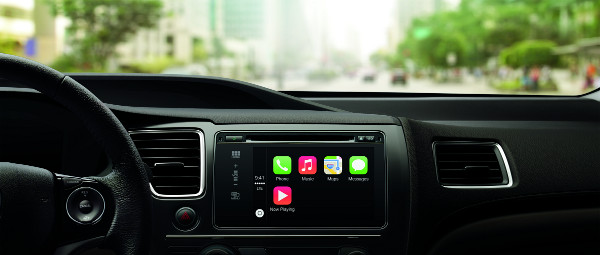 Apple CarPlay: Transform Your Dash Into an iPhone
Hailed as a "smarter, safer way to use your iPhone in the car," Apple's CarPlay platform brings the iPhone's screen to the dashboard along with Siri voice control so you can get directions, send/receive messages, stream music, and make calls without taking your eyes off the road. Currently available in select models from Volvo, Mercedes-Benz, and Ferrari, the system supports streaming from iHeartRadio and Spotify and—except for Volvo, which offers a Wi-Fi connection—requires a Lightning cable hard-wire connection with an iOS7 iPhone. Automakers that plan to support CarPlay include Honda, Hyundai, Jaguar, Land Rover, Kia, Mitsubishi, Nissan, Subaru, Suzuki, and Toyota. Not to be left behind, Google has announced the Open Automotive Alliance to facilitate dashboard integration with Android devices. apple.com