Can I Stream MQA Tracks to My Amp via Bluetooth?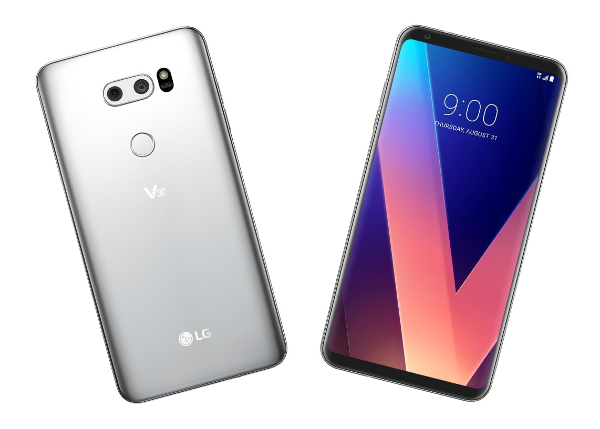 Got a tech question for Sound & Vision? Email us at AskSandV@gmail.com
Q My LG V30 smartphone has a high-performance Quad-DAC audio system capable of decoding hi-res files encoded with MQA. I want to use the LG phone as a source to stream Masters-quality music from Tidal via Bluetooth (aptX HD) to my new NAD integrated amplifier. Will this work for MQA, or do I need an external digital-to-analog converter to "unfold" the MQA-encoded files? —Joel Johnson, via email
A Bluetooth wireless audio quality has come a long way over the past few years. Still, even aptX HD, the highest quality Bluetooth variant currently available, maxes out at 24-bit/48kHz resolution. You've gone through the trouble to find a smartphone — the (discontinued) LG V30 — with a 32-bit ESS Sabre Quad digital-to-analog-converter plus MQA support to "unfold" the 24-bit/96kHz and even higher-resolution audio offerings in the Tidal Masters streaming library, so I'm going to assume you want to hear those tracks in fully uncompromised form. If that's the case, then streaming them from your phone to your integrated amp using Bluetooth will not be the optimal way to go, though in practice it might sound completely fine.
Since your phone is already a high-res/MQA-capable DAC, there's no reason to use external gear to link it with the integrated amp. Instead, I recommend making a hardwired connection using a 3.5mm-to-RCA adapter between the LG's headphone output and one of the amp's inputs. Fire up Tidal, select the Masters tracks you want to play, and let 'er rip.
Since your integrated amp is made by NAD, I should mention that some recent models from that company offer built-in lossless high-res streaming via the BluOS wireless platform. One example: the NAD M33 streaming integrated amplifier we reviewed last year also features built-in support for MQA.
Click here for more expert advice on all things audio and video.