The Butler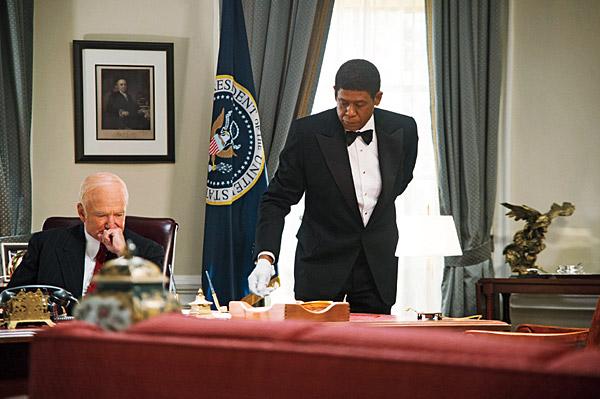 The film is touted as being "inspired by a true story" of Eugene Allen, who served in the White House for 34 years, but other than the fact that both Gaines and Allen are African American butlers, their life stories couldn't be more different. Early in the film, I realized both the writer, Danny Strong, and the director had a political axe to grind, and it really pulled me out of the film. Politics aside, the screenplay is very fragmented and overreaches on too many occasions.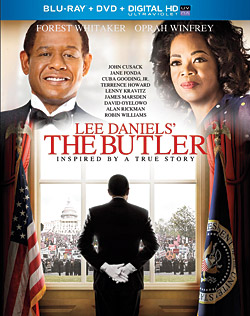 The middling video transfer looks absolutely wonderful at times, but there are too many scenes with crushed blacks and fuzzy details to warrant a higher rating. Film grain wavers from nonexistent to overbearing, depending on the scene, and the color palette is slightly oversaturated and too warm, although this may have been intentionally done to mimic the specific time periods portrayed. Fortunately, the audio track fares much better, with intelligible dialogue, a wonderful score— my favorite aspect of the film—and some surprisingly thunderous bass.
Supplements include a behind-the-scenes documentary that includes cast and crew interviews, a bevy of deleted scenes, a short featurette about the real-life Freedom Riders, a music video, and a gag reel.
I'm usually a sucker for this type of historically based film, but I feel misled by Daniels and company. I read the wonderful story in the Washington Post about Allen and expected to see his life transformed to the big screen. Unfortunately, Daniels chose to go in a different direction, and not even the all-star cast could overcome the mediocre screenplay.
Blu-Ray
Studio: The Weinstein Company, 2013
Aspect Ratio: 1.85:1
Audio Format: DTS-HD Master Audio 5.1
Length: 132 mins.
MPAA Rating: PG-13
Director: Lee Daniels
Starring: Forest Whitaker, Oprah Winfrey, Cuba Gooding, Jr.
White House butler Cecil Gaines has a front-row seat to the inner workings of the people's house as the Civil Rights era begins. Raised in Georgia as the son of a sharecropper, he's turned into a house servant when his father is murdered and ventures out on his own into the cruel world as a teenager. Though he makes several stops along the way, he eventually ends up in the White House serving a string of presidents starting with Eisenhower and ending with Reagan. He spends the majority of his life at work but finds some time to get married and raise two boys. While he thinks he is living the American dream, his wife is bitter about his misplaced priorities, and his oldest becomes a thorn in the old man's side when he becomes involved with the Civil Rights movement instead of concentrating on his education.