Buh-Bye, 3D? Alas, We Hardly Knew Ye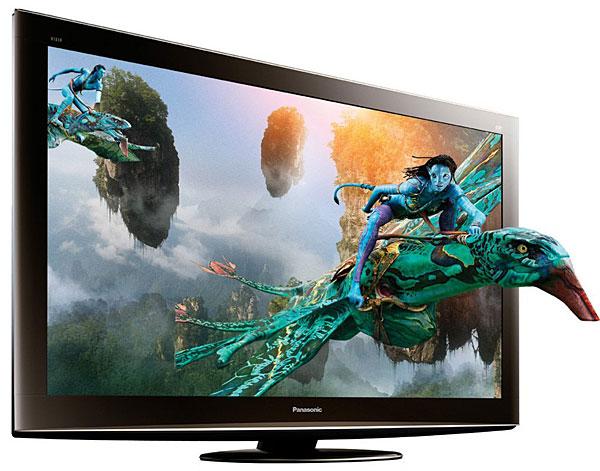 I had the unexpected and unexpectedly pleasant experience recently of viewing the 3D version of the theatrical blockbuster
Gravity
in what proved to be a perfectly competent RealD (i.e., not IMAX) presentation. I say unexpected because I'd actually recommended that our group that day skip the 3D entirely and just watch the (undoubtedly brighter) 2D version—such has my need for theatrical and at-home 3D dropped off the cliff. I only walked into the theater reservedly after a mishap in which the wrong tickets got purchased online in advance of our arrival.
And I describe the experience above as unexpectedly pleasant because, for the first time in memory, I actually watched a 3D film all the way through without being reminded that I was watching 3D. The image never seemed so dark or lacking in contrast that I regretted having to wear the glasses. The 3D effect, used subtly but to great enhancement of key scenes, was engrossing but without calling attention to itself or taking me out of the story. I never felt headache, fatigue, or the need to rub my eyes to make it to the end of the movie. I just put on the glasses and forgot about them until the movie was done. Ultimately, all in our group were glad we'd ended up in the 3D viewing. But could I have lived without it? I'll bet I would have enjoyed the movie just as much with or without the glasses.
I can't speak for others, but I'd guess this kind of reaction to the 3D viewing experience—a kind of indifferent "whatever…"—is at the heart of 3D's apparent failure to date in the marketplace. I acknowledge that people really love to hate the glasses, but this becomes the prime argument against 3D only in the absence of a compelling viewing experience. I gather that if 3D was so awesome we couldn't live without it, none other than Dr. Dre would have come out with a line of fashion 3D glasses by now and made them seem hip.
So why, exactly, isn't 3D that kind of compelling experience? Here's a thought: Is it possible that movies can only have too much 3D effect or too little, with no option for a persuasive middle ground? I've gotten some reader mail lately about 3D (one with the subject line "Stick a Fork in It") complaining that Hollywood has lost its opportunity with 3D by playing it too safe. The thinking is that extreme 3D effects that jump aggressively off the screen and reach into the audience are 3D's raison d'être, but that filmmakers, in their fear of appearing too gimmicky and over-the-top, have gone completely in the other direction and are using it to make things more subtly realistic instead of using it for what it was made for. But these observers may be missing the fact that extreme 3D is inherently unfriendly. The more frequency with which you ask viewers to focus simultaneously on two widely separated planes of action, the more you're inviting them to an evening of headache, nausea, and fatigue. On the other hand, what might be deemed "restrained" use of 3D leaves us, more often than not, with nothing to write home about.
Whatever the inherent weakness in the format, there can be no denying at this point that 3D has flopped with the mass consumer. My sensational headline not withstanding, it's not really going away—it'll continue to come along for the ride in most mid- to premium HDTVs. And, ironically, the quality of that 3D, particularly in the higher-end 1080p and 4K LCD sets that use passive glasses, has greatly improved. But will anybody ever care?