From Boxes to Cans: Seven Headphones from Speaker Manufacturers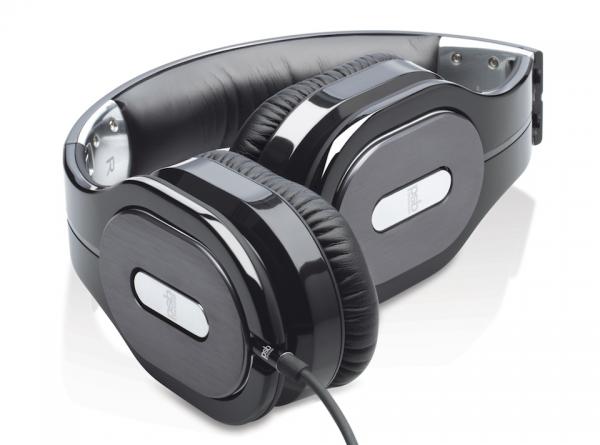 These days, the headphone biz is hot. The speaker biz? Not as hot. So it's no surprise that every major speaker company is either launching a headphone line or thinking about it. And why not? They're experts in developing, manufacturing, and marketing audio products. How hard could it be for them to launch a line of headphones?
That's a more open question than it might seem. As any marketing pro can tell you, line extensions don't always work. Sure, Sony jumped from radios to TVs and eventually took over that market. Apple jumped from computers to phones and changed the way we communicate. But McDonald's got into the pizza business and flopped big-time.
To find out how good the latest speaker-company headphones are, we rounded up recent entries from Altec Lansing, B&W, Focal, Paradigm, Polk, PSB, and Velodyne. Five are in-ear monitors (IEMs), and two are over-ear models; prices range from $89 to $399. With such disparities in design and cost, this wasn't a "shootout" to find the best speaker-company headphone, merely an attempt to see how these companies have progressed as their products move from the living room to the jet airliner.
Because opinions of headphone performance often vary, we like to test with multiple listeners whenever possible. For this one, I wanted experienced listeners who didn't have strong opinions about the brands we'd be evaluating. A tall order, but I found two. First up was Lauren Dragan, an L.A.-based voice actress who's helped us with many of our recent headphone tests. Next was Greg Adler, an audio consultant who recently worked on product testing and development in Samsung's QA Labs.
To facilitate easy comparisons, I connected all of the headphones to a Rane HC 6S professional headphone amp, through which the panelists could play CDs or content from phones or MP3 players. I also encouraged the panelists to connect the headphones directly to their own smartphone or MP3 player so they could try out the inline controls included on most of the models. After we finished listening, I ran a full set of lab measurements on each headphone.
So what happens when guys who are used to working with 10-inch woofers are forced to work with 10mm headphone drivers? Let's find out.