Boxee Box Media Streamer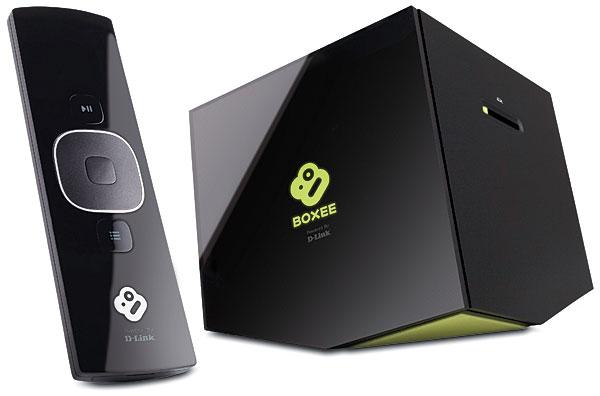 Price
: $180
At A Glance
: Includes Web browser • Connect to Slingbox via the Slingbox app • Direct access to movies from the Web, Vudu, or your own digital collection
The Boxee Box is unlike any other media streamer or media player. From its cockeyed box shape that's missing a corner and its froglike logo, to its menu organization and social video-sharing features, it's easy to see that Boxee stands out.
It seems that Boxee's ambition is to be the box that controls everything you see on your TV. Boxee can access content from the Web, from online media- streaming services, from live TV, and from your home digital library via your network or NAS.
Boxee has media streaming figured out better than any of its competitors, but it has limitations, too. It's blocked from many TV networks' Websites, and it lacks Hulu, which means you either have to rent many TV shows or watch them on Boxee Live TV. Plus, Boxee's menus are crowded with options. It takes a while to get the hang of the menu and remote, which can be intimidating to the less tech-savvy user.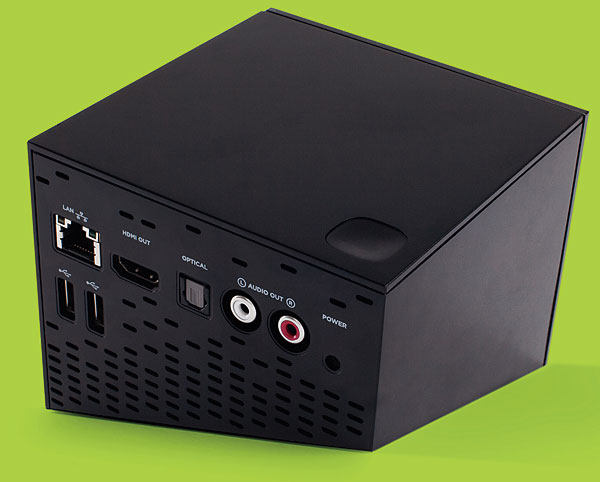 Boxee's Beginnings
Boxee existed before the current Boxee Box and had a techie following. The company's beginnings explain its rebellious attitude. It began when the founders started using open-source (any developer can add to it) software to play their digital movies and music on their Xbox at a time before Roku boxes and media players were available. While the Xbox software, XMBC, still exists, Boxee morphed and was released as a Web-based program in which users could access all the TV shows, movies, and video content from the Internet in one place and watch it on their TV. Third-party developers took it a step further, creating software that could jailbreak a first-generation Apple TV (hacking a device without the manufacturer's blessing). With the jailbreak, the Boxee interface expanded Apple TV's exclusively iTunes offering to provide access to online videos. D-Link partnered with Boxee to manufacture the current Boxee Box. Today, Boxee's philosophy remains focused on trying to bring all your media (from the Internet, your personal digital media collection, and live broadcasts) to your TV with no monthly fee.
Unique and Bountiful Content
When I started to really explore the Boxee Box for my evaluation, I was struck by Boxee's seemingly unlimited content and was surprised that it wasn't all junk. Like many media players, Boxee provides access to popular TV shows and movies, as well as the media saved on your home network computers and attached hard drives. There are numerous apps to access online videos from Websites and podcasts.
Many media streamers have those capabilities. Boxee is unique because you can also watch your Facebook friends' shared videos, check out Boxee's recommended videos, and view videos you find online. With a Boxee Live TV accessory ($49), you can watch over-the-air or basic cable local programming. You can connect Boxee's Slingbox app to a cable or satellite receiver in another room or even another house.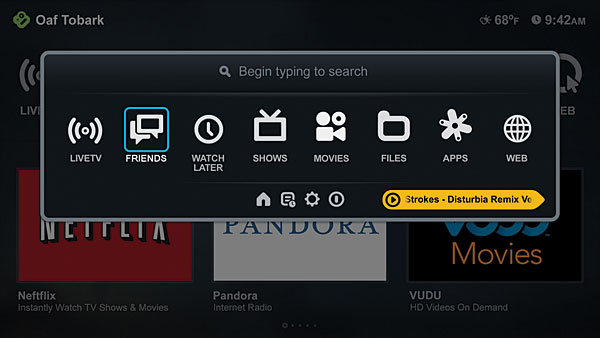 What makes Boxee stand out is the inspiring and thought-provoking content that will stretch your horizons. Boxee's home page displays popular and unique videos. Some are new releases of popular films. Others are short videos from around the Web. The Artist Series videos found on Vimeo follow famous artists, musicians, writers, and thinkers. I was inspired by a video with graphic artist Milton Glaser in which he discusses how older artists stop creating because they lose their ability to be astonished. Boxee offers you videos to watch that you didn't know you wanted to see but are glad you did.
The YouTube app on many media streamers made it possible to share videos on your TV with your friends and family. Boxee takes it a step further. You can mark videos you find on any Website using the Boxee bookmarker available for download on Boxee's Website. The videos will be available under the Watch Later menu icon.
In the U.S., there are currently 278 apps available for Boxee. Along with popular apps like Netflix, Vudu, Pandora, Spotify, MOG, and Grooveshark, there are apps to listen to radio stations across the U.S. and around the world. There are apps that aggregate online podcasts and videos and special-interest apps from Pet.tv, to NHL, NBA, and MLB for sports fans, to apps for popular Webseries Legend of Neill and The Guild.