Blu Rodeo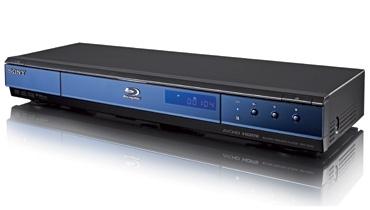 Hard to believe it, but it's been over 2 years since we unboxed our first Blu-ray Disc player here at Sound & Vision. Despite a sometimes stunning 1080p high-def picture (I say "sometimes" because the picture quality of the initial Blu-ray releases was a mixed bag), those first players had numerous shortcomings.
The first was price: At $1,000 or more per machine, most people had good reason to forget high-def and just continue watching DVDs. Then there were the sluggish load times and the spotty disc compatibility. Waiting 1 minute or more just to have the machine accept, let alone load, a disc -- that's a minute of your life you'll never get back! And once loaded, the disc stood a real chance of not being compatible with your player. Also, those Blu-ray players lacked the full set of features that manufacturers originally touted for their machines, including Bonus View for picture-in-picture video commentaries, BD-Live online interactivity, and internal decoding of high-rez Dolby TrueHD and DTS-HD Master Audio soundtracks.
For all the above reasons, I found myself turning to Sony's comparatively affordable PlayStation 3 game console as my reference Blu-ray player -- and I'm not a gamer! The main reason was that the PS3's performance kicked the standalone machines' collective butt, and the regular software updates that Sony issued helped bulk up its arsenal of Blu-ray features.
But I think it's safe to finally say that Blu-ray has ironed out its kinks. Most new players are Profile 2.0 machines that can be plugged into a home network to enable BD-Live features on discs via the Internet. And that online capability also allows for exciting new features that extend the players' functionality beyond just watching discs -- something we'll talk about more in a moment. Player power-up and disc-load times on the newest batch of players are truly zippy compared with the Blu-ray machines of old. Best of all, prices have come down sharply.
To get a handle on the new generation of full-featured, speedy, and affordable Blu-ray Disc players, we called in a quartet of popular models: Samsung's BD-P2550 ($350), LG's BD300 ($300), Panasonic's DMP-BD35 ($250), and Sony's BDP-S350 ($300). Chances are you've scoped out one or more of these new Profile 2.0 models, all of which provide LAN connectivity for hooking into a home network. Not quite ready to make the Blu-ray jump yet? Well, this overview will help steer you in the right direction, because from our standpoint, there's no longer any good reason to put off buying Blu-ray.