Beyerdynamic Xelento Remote In-Ear Headphones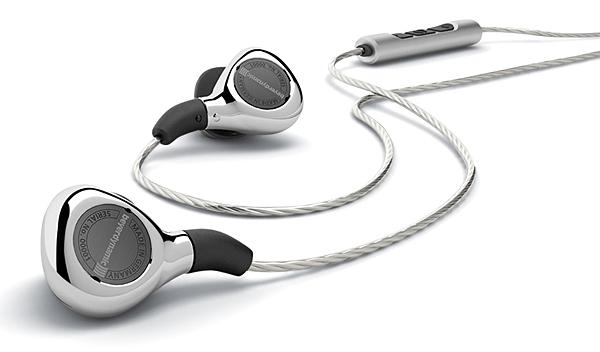 PRICE
$999
AT A GLANCE
Plus
Handmade in Germany
Stunning good looks
Best-in-class sound
Minus
Tangle-prone cable
THE VERDICT
The Beyerdynamic Xelento Remotes look, feel, and sound like a true luxury design.
It's a stunningly beautiful design: The Beyerdynamic Xelento Remotes are most definitely a looker. Better yet, their ergonomically balanced design made for a perfect fit in the concha of my ears; these are some of the most comfortable in-ears I've ever worn. As for the sound, it was spectacular!
The Xelento Remotes feature Tesla drivers with large ring magnets. The drivers are essentially miniaturized versions of the Tesla drivers featured in Beyerdynamic's high-end over- and on-ear headphones. And like those, the Xelento Remotes are handmade in Germany. When I asked the company's spokesman why their technicians handbuild each Tesla driver and wind its incredibly tiny voice coils, he said Beyerdynamic hasn't been able to automate the process and maintain the quality they demand.
The Xelento Remotes come with an unusually generous assortment of eartips. There are seven sizes of proprietary super-soft silicone tips and three sizes of Comply tips. I like that the headphones' earpieces have large, easy-to-read "L" and "R" markings. Beyerdynamic includes two super-flexible 51-inch-long silver-plated cables, one with an iOS- and Android-compatible three-button remote, the other cable sans remote. You also get a beautifully finished hard carry case. I can't fathom why, but they were more tangle prone than average. But, if you ever get the urge to skip the wires entirely and go for Bluetooth, you can go ahead and pick up Beyerdynamic's optional Bluetooth cable designed for use with the Xelento Remote.
Beyerdynamic makes a similar pair of headphones for Astell & Kern, the AK T8iE MkII, but they are tuned for a different sound. The Xelento Remotes' fuller, yet livelier character clicked with me, whereas the T8iE MkII's didn't.
The Xelento Remotes' sound, fed by my iPhone 6S, was big, dynamic as hell, and fully transparent. Still, with headphones as good as these, I thought it would make sense to pair them with a world- class portable music player. So I tried that...but when I did, I found that I actually preferred the sound on my iPhone 6S! That was an unexpected plus, and I can only surmise that Beyerdynamic voiced these 'phones for use with smartphones.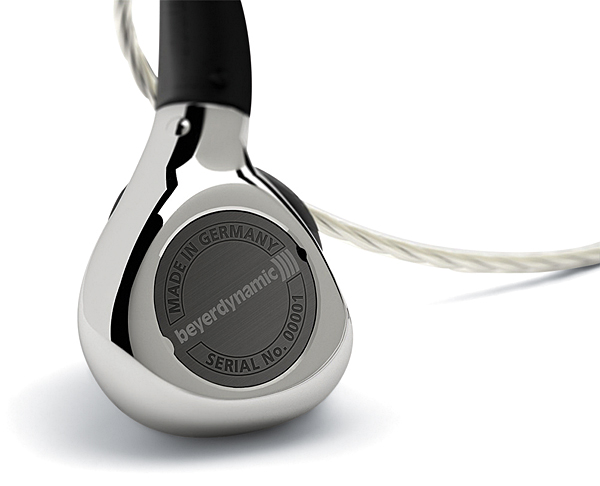 Ry Cooder's Buena Vista Social Club was recorded in an old Havana studio, and the album features a big, natural-sounding acoustic space. The Xelento Remote took me there. Not only that, vocals had body, and the guitars and brass were fully present. I did feel that the stand-up bass's sound was a little ripe, but that didn't take any- thing away from the music. Patricia Barber's Cafe Blue sounded del- iciously palpable; I could feel the texture of the hand percussion. High-frequency air and delicacy were first rate.
Continuing with folk singer Amber Rubarth's Sessions From the 17th Ward, the Xelento Remote's stereo imaging broke free of the head- phones. It was out there, not inside my noggin!
Next, I sampled the 2017 remix of the Beatles' Sgt. Pepper's Lonely Hearts Club Band. For this demo, I compared the Xelento Remote, which has a single 11mm dynamic driver, with a pair of custom-fitted $1,099 Jerry Harvey Audio JH13 Freqphase in-ear headphones that use six balanced-armature drivers in each earpiece. The Xelento Remotes' sound was awfully good, but the JH13 Freqphases were clearer and more dynamic, and their bass was more pitch accurate, though less deep. As a custom-fit design molded for my own ears, the JH13 Freqphases did a better job hushing external noise. That said, the Xelento Remotes' eartips have a shallower insertion, and for that reason, they're a more comfortable set of headphones to wear.
Speaking of wearing, the Beyerdynamic Xelento Remote is a luxury pair of headphones for adults, with looks and sound quality fully commensurate with their price.