Beyerdynamic iDX 200 iE In-Ear Headphones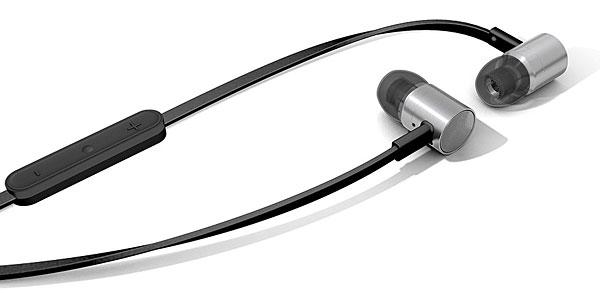 PRICE
$199
AT A GLANCE
Plus
Designed in Germany
Titanium earpieces
Neutral sound balance
Minus
Wish they were a little cheaper
THE VERDICT
At first listen, the Beyerdynamic iDX 200 iE's charms may not be immediately obvious, but over time you'll start to realize how good they are.
When you listen to as many headphones as I do, you start to notice trends. The first and most obvious one is bass, and there's usually too much of it. Next, headphones look and feel so similar, you start to think most of them, but especially in-ear headphones, are all made in the same factory in China. That may or may not be true, and yes, the Beyerdynamic iDX 200 iE is Chinese made, but it was designed by Beyerdynamic's engineers in Germany.
One thing's for sure: The beautifully machined titanium alloy earpieces lend an elegance to the design. I like that Beyerdynamic supplies seven pair of silicone tips, and three pair of Comply tips, so chances are a lot better than average you'll have no trouble achieving a perfect fit. And since the best-fitting tips do a better job blocking external noise and optimizing bass performance, the unusually generous tip selection is a big plus. You also get a small travel pouch.
In the little-things-that-matter department, the iDX 200 iE's flat cable remained tangle free over the month I spent with the headphones. The cable is also unusual in that it's a two-part design. The top part with the earpieces is 20 inches long and has an Apple-compatible mic/three-button inline remote. That cable plugs into a 32-inchlong extension cable with a female 3.5mm plug at one end and a male 3.5mm plug at the other end. Beyerdynamic provides two of these extension cables. Oh, and you also get a clip to secure the cable to your shirt so it doesn't flop around.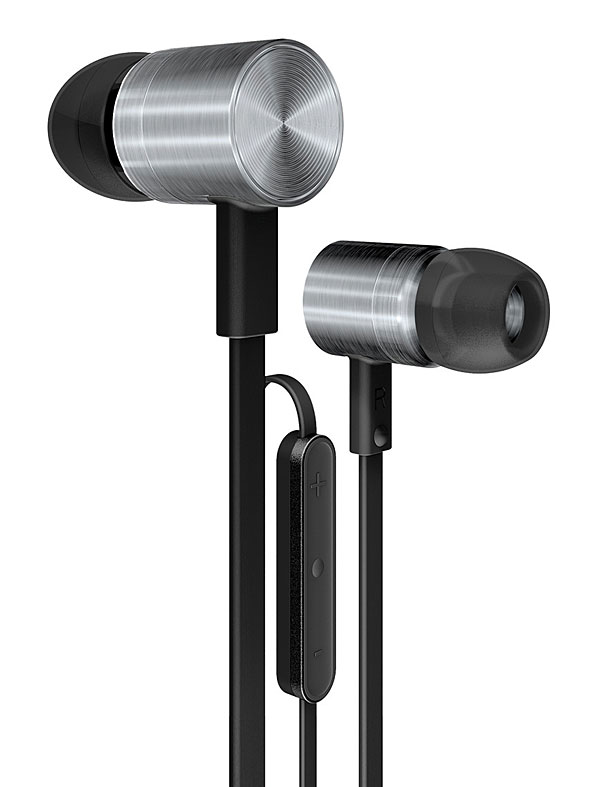 As for the sound, the iDX 200 iE is essentially neutral. There's no bass bloat or pitched-up treble; the headphones strike a perfect balance. While walking through a park on a cool summer afternoon listening to Sufjan Stevens' Carrie & Lowell album, the music provided a perfect ambient soundtrack. With Stevens' wispy vocals, the sparse acoustic guitars, and minimal production, the iDX 200 iE all but disappeared. The sound was effortless, so much so that even as I turned the volume lower and lower, there was no loss of detail. A lot of headphones' sound balance changes at different volume levels, but the iDX 200 iE always stayed true.
Don't for a second mistake my claim of neutral bass for a lack of deep bass. The iDX 200 iE reaches way down, but there's no midbass overemphasis, so it might sound too lean at first. Play a few organ recitals or synth recordings, and you'll experience just how low the iDX 200 iE goes.
With Iris Dement's My Life album, I swapped between my long-term reference in-ear, the HiFiMan RE600S and the iDX 200 iE. Both sounded lovely, though the RE600S made Dement's sweet vocals sound a tad recessed relative to the iDX 200 iE. Ah, but the RE600S's stereo soundstage was wider, just a little. In the end, I preferred the iDX 200 iE's more immediate presentation.
With my Astell & Kern Jr portable music player, I listened to 192-kHz/24-bit high-resolution files of Macy Gray's terrific new album, Stripped. I was present at her Chesky Recording sessions here in Brooklyn, so I was curious to see how the iDX 200 iE unleashed Gray's band's totally inthe-pocket grooves. The recording is free of dynamic range compression, and the iDX 200 iE fully captured the music's live feel.
The Beyerdynamic iDX 200 iE checked all the right boxes: Its neutral tonal balance, freewheeling dynamics, uber comfort, and excellent isolation from external noise make it a serious contender in its price class.