Bang & Olufsen Form 2i Headphones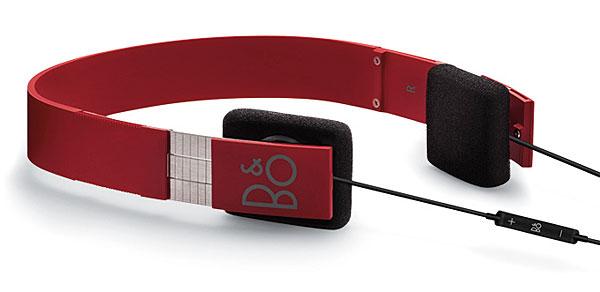 PRICE
$129
AT A GLANCE
Plus
So beautiful, it's in the Museum of Modern Art!
Spacious sounding, especially for on-ear headphones
Ultra-light design
Minus
Doesn't fold flat for storage
THE VERDICT
The Bang & Olufsen Form 2i may be pushing 30 something years old, but it's stuck around because it still looks and feels great!
No doubt about it, the Bang & Olufsen Form 2i are remarkable headphones in a number of ways. Peter Bang and Svend Olufsen set up shop in 1925 in Struer, Denmark, and the company went on to make more than its share of iconic speakers, amplifiers, etc. But my interest in B&O first sparked in the late 1970s when B&O turntables and electronics were among the most astonishingly beautiful and technologically advanced products on the scene. The company has remained on the forefront of industrial design and technology.
B&O's original ultra-light headphones, the Form 2, have been in continuous production since 1985! They were designed by a then 23-year-old Steve McGugan and caused quite a stir—so much, in fact, that in 1992, they were installed in the permanent collection at the Museum of Modern Art (MoMA) in New York City.
The model I'm reviewing here, the Form 2i, is a slightly revised update from the original 2 that now incor- porates an iPhone-compatible mic and controls on the headphone cable. The Form 2i is mostly made of sturdy plastic, and the earcups' height adjusters ride on aluminum sliders. I'll never understand why so many headphones conceal which channel is which, but here on the Form 2i, the left and right channels are clearly indicated with large "L" and "R" markings on the inside of the headband.
The Form 2i's earpieces are free to pivot in any direction on the headband, and they're covered in user-replaceable black foam pads, which put a moderate amount of pressure on my ears to allow them to stay nicely put on my noggin as I moved around. For once, I could comfortably wear my glasses, and that's not the case with a lot of headphones. As a semi-open design, they don't shut out external noise all that much, and if you don't take care to directly position the headphone on your ears, the bass can sound thin.
The Form 2i come in matte black, white, red, green, gray, and limited- edition blue. There's no carry case or accessories, but you get a two-year warranty.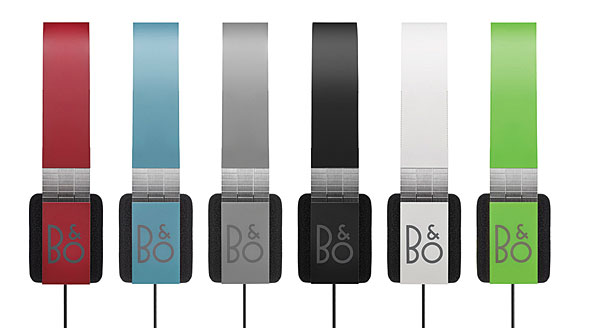 Pop the super-lightweight (3-ounce) Form 2i on, and you'll hear that they sound more open than most on-ear 'phones. They sound fairly clear, with a cooler than neutral midrange balance, but I was knocked out by the bass coming through on my dub reggae tunes. Hammond B-3 organ master Jimmy Smith's extra-funky Bluesmith album has oodles of late-night club atmosphere, and Leslie Odom Jr. and the cast's vocals on the Hamilton soundtrack were fully present. The energy was palpable!
A quickie comparison with a set of Klipsch Reference on-ear headphones with Billie Joe Armstrong and Norah Jones' tasty Everly Brothers tribute album Foreverly revealed the Reference is a much fuller and richer-sounding design. Vocals sounded more natural on the Reference, but the Reference's overly ripe midbass was too much for me. The Form 2is were flatter overall.
As for the treble, the Form 2is were a bit lacking in finesse, so they sound a little coarse. But to be fair, these are $129 headphones. On a more positive note, soundstaging is more open and spacious than many pricier on-ear headphones.
The Bang & Olufsen Form 2is are a timeless design and a true original. While they may not be the last word in transparency or resolution, these make a terrific alternative to so many of today's bass-heavy 'phones. And they're a good deal lighter, too.
Bang & Olufsen • bang-olufsen.com/en