Audiofly AF1120 Headphones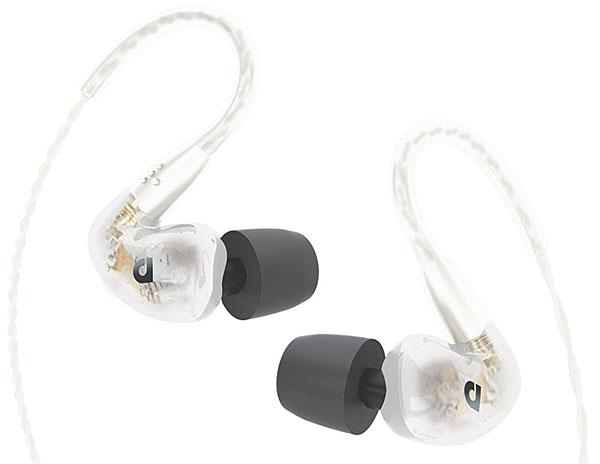 PRICE
$699
AT A GLANCE
Plus
Six balanced armature drivers
Extreme comfort
Two-year warranty
Minus
They don't look as expensive as they are
THE VERDICT
The Audiofly AF1120 is super comfortable and sounds effortlessly sweet and transparent.
Audiofly may be a new name to you and me, but they started making headphones in Australia in 2012. The headphone that initially got the ball rolling, the AF78, was a hybrid in-ear with dynamic and balanced armature drivers that gained a following with musicians. Audiophile attraction came a bit later.
Sporting six drivers, the AF1120 are now Audiofly's most advanced design, with dual bass, midrange, and treble balanced armatures in each earpiece. Designer Dave Thompson is more than a little bit obsessed with midrange-treble balance; he listened to countless driver and crossover combinations before finalizing the AF1120's sound. The headphones use MMCX connectors on a 63-inch-long fabric-covered silver conductor cable. This cable was so soft and flexible, I never once heard it rubbing against my clothing.
The AF1120 comes with a generous selection of silicone and Comply tips. The curved, up-over-the-ears cable design made inserting the tips a little more fuss-free than most in-ears, and the AF1120's earpieces stayed in place without a lot of effort on my part. Comfort was also above par.
Okkervil River's drop-dead gorgeous tune "Comes Indiana Through the Snow" opens with the sound of birds, tinkling bells, and distant thunder coming from so far off in the distance, I had to whip off the AF1120s just to make sure the sounds weren't coming from outside my window!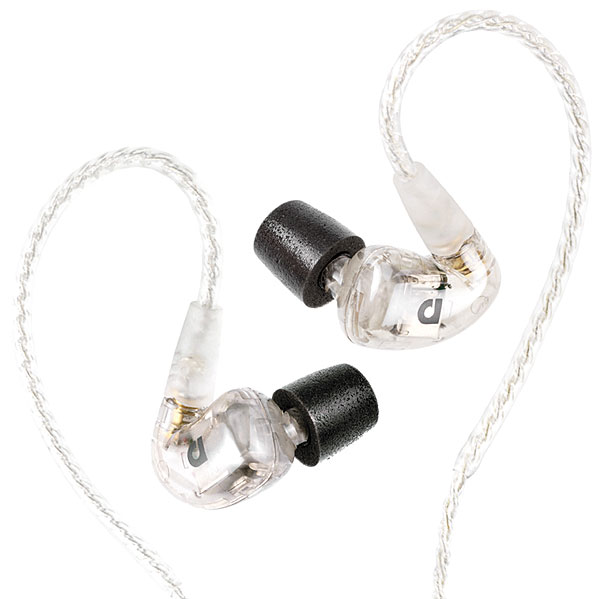 Speaking of thunder, The Allman Brothers' At Fillmore East album lit up the AF1120 big time. It helps that it's one of the best-sounding live recordings of the era. This time, I really fixated on Berry Oakley's bass, the band's two drummers Jai Johanson and Butch Trucks, and the way they rocked and rolled with such ease. The AF1120 communicated their grooves with rare authority, and Greg Allman's rip-roaring vocals fit perfectly in the mix. As for brother Duane's guitar, the awe factor never gets old.
There's something about Wilco's new Schmilco album that keeps me coming back for more. First, Jeff Tweedy's tone sounds downright confessional, like he's getting a lot off his chest. The band's rhythm section crafts new textures for each tune, and Nels Cline's bag of guitar fills and accents perfectly complement Tweedy. Oh, and I swear he seems to be channeling John Lennon's painful wail on the tune "Someone to Lose." The AF1120 consistently clarified music without ever sounding too bright or exaggerat- ing detail.
Midbass richness and definition were more than up to snuff. The solidity of the sound adds gravitas that's rare in in-ears; it reminded me of Sennheiser's IE800 in-ears (Sound & Vision, January 2014 and soundandvision.com). That one uses a single 7mm dynamic driver, but even so, it's no slouch in the bass department. The IE800 also pulled ahead with transparency, while the AF1120's treble is more laid-back. Like I said, they're sweet-sounding headphones.
I indulged in some hi-res files of Led Zeppelin II while comparing the AF1120 with another six-balanced-armature in-ear, a 64 Audio V6, and the two headphones were pretty far apart. The AF1120's muscular sound added more juice to Zep- pelin's power delivery, so John Paul Jones' bass was gutsier. John Bonham's drums rocked harder, and dynamics sounded more alive. The AF1120 also showered love on Jimmy Page's guitar and Robert Plant's vocals.
Add it up, and you get the feeling that the Audiofly AF1120 encourages extended listening sessions, and that's probably the nicest thing you can say about any headphones!