Audio Research Reference 610T Monoblock Amplifier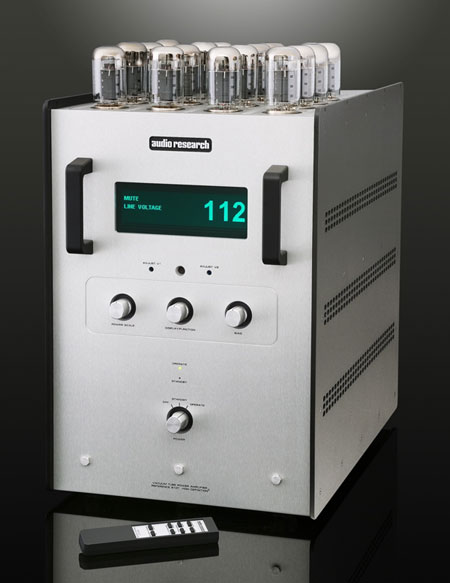 According to the company's website, Audio Research is one of the oldest continuously operating manufacturers in American audio, having opened its doors in 1970. Among its many current products is the flagship Reference 610T monoblock power amp.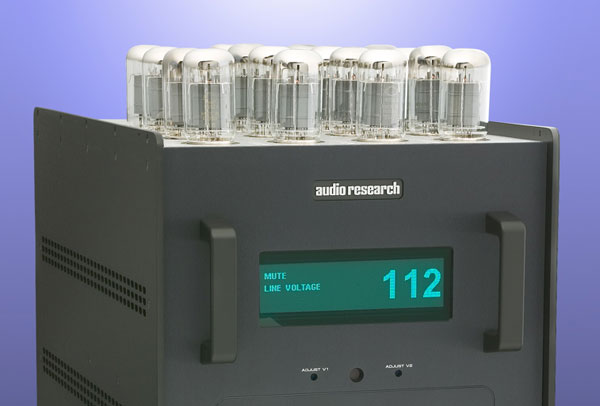 The 610T is a push-pull, fully balanced, tube-based design, with 16 6550C output tubes with two more 6550Cs serving as drivers, each controlling a bank of eight output tubes. Input gain is provided by two 6N1P dual triodes and a 6H30 follower, and all tubes are estimated to have a useful life of about 2000 hours.

This 170-pound bad boy can output gobs of power—600 watts continuous (20Hz-20kHz) into 4, 8, or 16Ω, with –3dB points at 15Hz and 150kHz. Of course, that much power requires even more power from the AC outlet—1700W at rated output, 2300W maximum—and it generates a lot of heat. The vertical-tower chassis employs silent convection cooling, though an optional fan is available for CE compliance.
A vacuum-fluorescent, multifunction display can show the bias level on each tube, AC-line voltage, power output, and hours on the tubes. The amp is controlled with the front-panel controls or the included remote.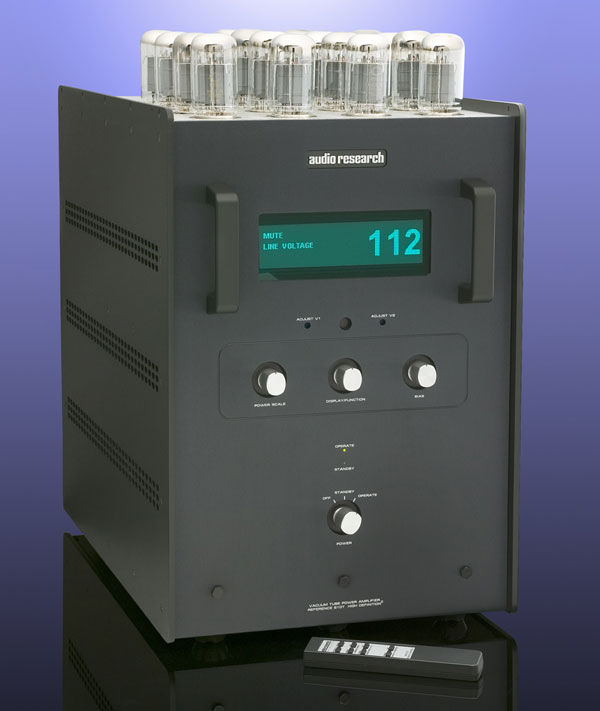 Naturally, a flagship product commands a flagship price—in this case, nearly $20,000 each. But just think about how all those glowing tubes will impress your audiophile friends!