1More Quad Driver In-Ear Headphones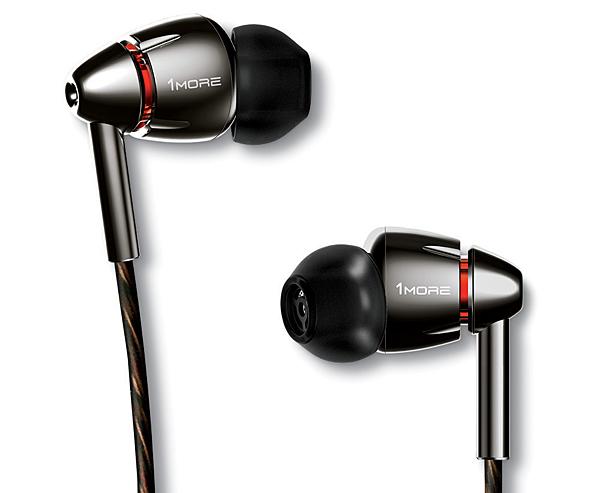 PRICE
$200
AT A GLANCE
Plus
Truly innovative tech
Proprietary quad-driver design
Highly transparent sound
Great value
Minus
Cables aren't user-replaceable
THE VERDICT
The 1More Quad Driver's sound dazzles with its transparency, wide-open imaging, and nimble bass.
There's something really special happening here. The 1More Quad Driver In-Ear is easily the most transparent, best-imaging headphone I've heard for $200. I'm not joking—before I knew the price, I assumed it was at least $300 or $400. Since there's no outward indication of what makes the Quad Driver so outstanding, I was super eager to find out.
1More may be a new name to you and me, but they've been making headphones since 2012 in China and didn't enter the U.S. market till late 2015 with their $100 Triple Driver In-Ear headphone. When I heard that one, I knew 1More wasn't just another upstart company cashing in on the headphone boom.
1More didn't just add "one more" driver to the Triple Driver to create the Quad Driver. It sports a new 10mm PET/"diamond-like" carbon dynamic driver, and one of its three balanced-armature drivers is also newly designed. The bullet-shaped aluminum earpiece is all new, and the Quad Driver looks and feels like much more expensive headphones than they are.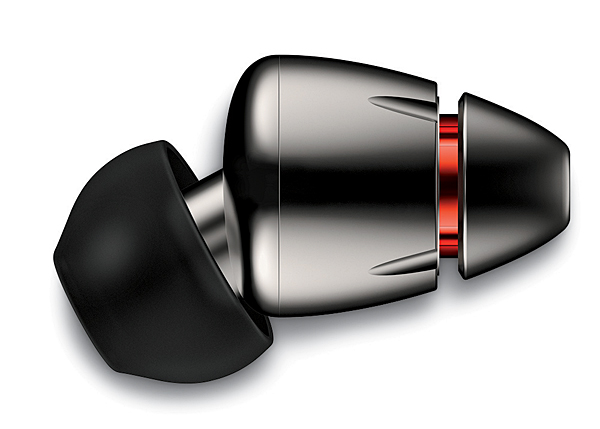 Turns out the Quad Driver is, in fact, very different than most in-ear designs because its three balanced-armature drivers are positioned inside each earpeice's nozzle, just behind the silicone ear tip, while most other brands' drivers are positioned much further back in the earpiece body. Where almost all other brands use off-the-shelf dynamic and balanced-armature drivers made by outside suppliers, 1More's are designed and made in house. That allows them to make drivers small enough to fit inside the confines of the nozzle, so the drivers' sound fires directly into your ear canals. Other in-ears route the sound through skinny tubes from the drivers to the nozzle. No wonder the Quad Driver sounds more immediate and open than other similarly priced in-ears.
Grammy Award–winning engineer Luca Bignardi is responsible for fine-tuning the Quad Driver's sound, and sure, the headphone market is flooded with celebrity-endorsed headphones that strike me as mere ad copy bull. But Bignardi is now a full-time employee of 1More. He moved to China and is heavily involved with the design of 1More headphones.
The headphones' Kevlar-core, oxygen-free copper cable seems rugged and proved tangle free in my travels; its mic and controls are compatible with Apple and Android phones. The Quad Driver comes with nine sizes of silicone and foam ear tips and a nicely finished hard carry case. It's a comfortable pair of headphones, designed to be worn with the cables running straight down, not up and over your ears.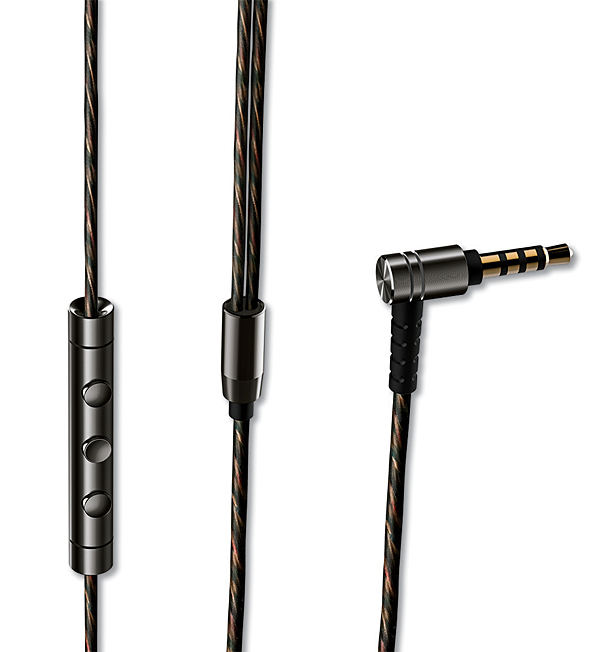 The Quad Driver is a little less sensitive than most in-ear headphones, so it won't play super loud plugged into a phone. I mostly listened plugged straight into my iPhone 6S. It played loud enough for me, but if you want to blast tunes, you'll probably need a headphone amp like the AudioQuest DragonFly Red or maybe an Astell & Kern or FiiO portable music player sporting a little more juice. I delved deep into my Doors collection and noted Ray Manzarek's keyboard bass that sounds muddy on most speakers and headphones was clearly articulated over the Quad Driver.
Whistler-singer-violinist Andrew Bird's Break It Yourself album bounces back and forth between a gentle acoustic vibe and processed sounds. Bird's music sounded a touch bright with my iPhone 6S solo, but adding the DragonFly Red to the iPhone smoothed the Quad Driver's treble. The Jesus and Mary Chain's melodic new album Damage and Joy dished out the band's revved-up wall of distorted guitars with real gusto!
As noted, 1More offers more inear models, plus a full-size Bluetooth headphone, and they have more cool stuff in the pipeline. If the Quad Driver is any indication, we're in for some sweet, affordable treats going forward.