15 Minutes with Harman's Audio Guru Sean Olive Page 2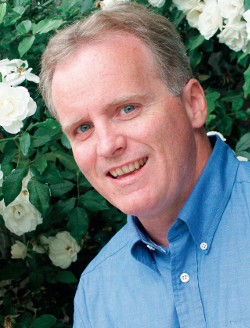 S&V:
What about "immersive" surround-sound formats such as Dolby Atmos, which can deliver a riveting experience with a proper setup? What's the prognosis for broad adoption?
Olive:
For commercial and home cinemas, I agree these immersive formats provide a very compelling experience. For homes, the hurdle will be convincing consumers to purchase and install the required seven to 20-plus loudspeakers and amplifiers in their living room. We've not had much success moving many consumers beyond two channels in the past 25 years. In the short term, it's more likely that consumers will experience these formats scaled and rendered through headphones.
S&V: Double-blind listening tests conducted out of Harman's world-class speaker testing facility in Northridge, CA have shown that listeners—both trained and untrained—prefer the sound of speakers with a frequency response that is flat, smooth, and extended. Given these findings, can you describe the personality, or "sonic signature," of JBL vs. Infinity (both Harman brands)? And what fundamental traits do they share?
Olive: The goal for all Harman audio brands is to produce accurate, neutral sound that doesn't distort or editorialize what the artist intended. Accuracy can be quantified using subjective and objective measurements. In practice, there are engineering, industrial design and cost constraints that will result in tradeoffs in bass extension, directivity, efficiency, and how loud a speaker will play before distortion.
Given JBL's professional heritage, we place more emphasis on accuracy, efficiency, and how loud it can play without distortion. For the JBL M2 reference monitor, this is achieved by using a high performance compression driver, woofer, and waveguide optimized to produce a flat, smooth, and extended response. For Infinity loudspeakers, accurate sound is the goal, but there is less emphasis on efficiency and maximum output. JBL-branded automotive audio systems must achieve spectral and dynamic accuracy foremost. For other brands like Mark Levinson and Lexicon, a spatially immersive experience is an important feature achieved in the car through additional loudspeaker channels and Harman technology like Logic 7 and Quantum Logic Surround (QLS).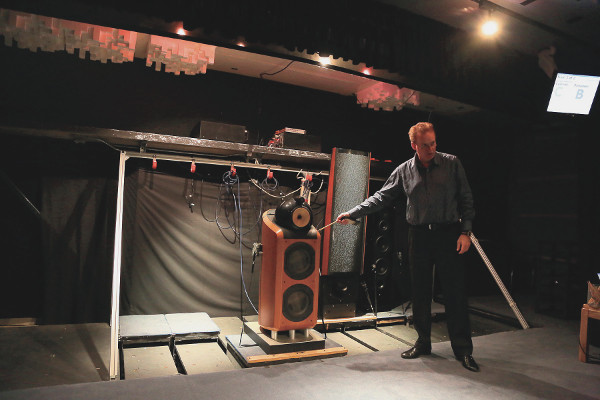 S&V: What is the biggest challenge audio companies face today?
Olive: In my opinion the biggest challenge we face is innovating and adapting quickly enough to remain relevant and competitive in the marketplace. Many audio companies have come and gone over the past decade because they failed to respond to disruptive technologies and changes in how people listen to audio. Audio systems have become digital, portable, highly integrated, and increasingly are connected to the Cloud through music subscription services. The user experience is becoming become extremely important, and companies need to think beyond a remote control. The popularity of the Amazon Echo, a small, inexpensive wireless speaker that streams music and other Internet services via voice commands is an example of an audio product that caught many audio companies by surprise.
S&V: What sort of audio projects are you working on these days? Any new research you can share?
Olive: Our team has been focused lately on research related to the perception and measurement of headphone sound quality. We've conducted controlled double-blind listening tests on hundreds of people—both naïve and trained listeners—from different cultures and age groups. From this we identified a headphone target response that most listeners prefer regardless of age, culture, or training. The preferred headphone has a response that matches the response of an accurate loudspeaker measured in our reference listening room. This seems logical given that most music recordings are optimized through loudspeakers in a room.
S&V: Is there anything on the horizon that gets you excited? Or put another way: What's audio's Next Big Thing?
Olive: Virtual reality is finally becoming a reality. Audio will play a huge role in how successful the technology will play out. The more accurate and personalized the audio rendering is, the more realistic and immersive the experience will be. Accurate headphones with personalized spatial processing and head tracking will be necessary to get the best sound. Once people experience it, hopefully they won't accept listening to stereo through their tinny laptop speakers.
Headphones with augmented reality will enhance the sounds we want to hear and suppress those we want to ignore. Finally, as I mentioned earlier, I hope the audio industry will provide consumers perceptually meaningful headphone-loudspeaker standards that are common to both the recording and consumer audio industries. This might be the biggest advancement towards improving the quality of recordings and their reproduction.