2018 Top Picks of the Year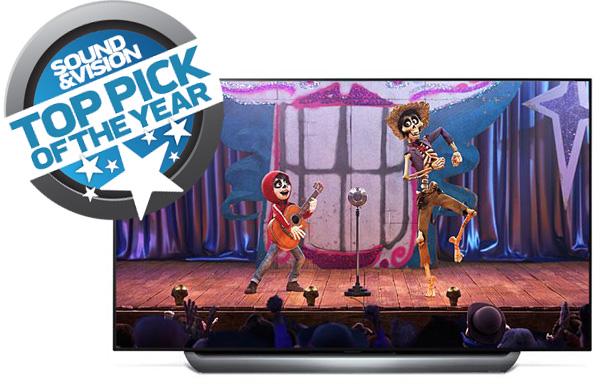 The AV universe in 2018 saw a steady expansion of high-performance technologies into a wider range of products. Support for Ultra HD and high dynamic range formats in TVs and projectors has now become mainstream. Dolby Atmos and DTS:X immersive sound can be found not just in high-end processors and receivers, but in entry-level receivers and soundbars as well. In response to this development,
Sound & Vision
in 2018 added a new Top Value category to supplement the Top Picks awards we regularly hand out at this time to outstanding products reviewed in the magazine during the previous year.
Looking over our Top Picks for 2018, it's clear that OLED and LCD UHDTVs that push the envelope for picture quality have become more affordable than ever, with prices for 65-inch models dipping to $3,500 (OLED) and around $2,000 (LCD). There are also plenty of under-$5,000 projectors offering 4K resolution—and in one instance via full 4K-resolution imaging chips as opposed to 4K pixel-shifting technology. A number of those models also incorporate effective dynamic iris systems to provide the high contrast ratios more typical of high-end projectors.
On the AV receiver front, most new models offer Dolby Atmos and DTS:X processing out of the box, along with up to 13 channels of amplification for 7.1.6 or 9.1.4 speaker installations. But you don't have to necessarily buy a flagship model to experience new immersive surround formats since models that pack Dolby Atmos and DTS-X processing plus nine built-in amp channels for 5.1.4 or 7.1.2 installations are now available for under $700. Meanwhile, full 5.1.2 speaker systems can be had for under $1,500.
Other technologies that made an impact on our 2018 Top Picks list include automatic room equalization and voice-control. Processing to correct for room modes is now built into not just AV receivers, but subwoofers, wireless speakers, and soundbars, and can typically be set up and controlled via an app. Voice control technology from Amazon, Google, and Apple has expanded into products other than smart speakers—you can now bark orders at your TV and receiver and have them respond to your commands.
While the list that follows represents Sound & Vision's Top Picks for 2018, it also includes products reviewed in our December 2018/January 2019 and February/March 2019 print issues (watch for these reviews in the coming weeks). Prices, of course, are subject to change from the MSRP listed when the review was originally printed, so check online to see the latest deals.—Al Griffin