Why Do I See Motion Blur on My Plasma TV?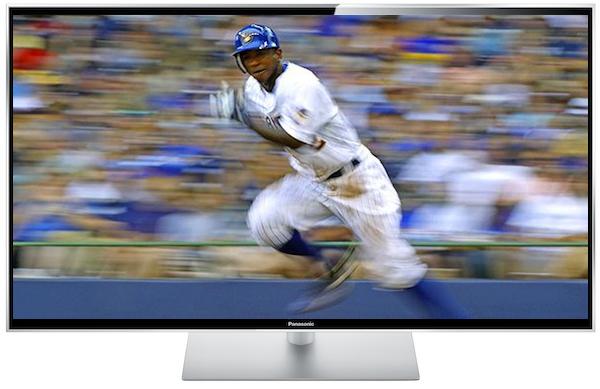 Got a tech question for Sound & Vision? Email us at AskSandV@gmail.com
Q I thought that plasma TVs don't suffer from motion blur, but I definitely see it when watching with my new Panasonic TC-P60ST60 plasma. Is there some setting I have configured incorrectly, or was I wrong in thinking that plasma tech is free from motion blur? —Bob Shedlock / Strongsville, Ohio
A Motion blur generally isn't a problem with plasma TVs. That's because the RGB subpixels in a plasma display can rapidly switch between an on and off condition (the rate is usually stated by manufacturers as 600 Hz, though there's marketing-speak involved in that spec). Contrast that with LCD tech, where the liquid-crystal material in the display panel isn't able to twist/untwist quickly enough to avoid a slight degree of overlap when displaying successive video frames—a cause of motion blur. Even sets with a 120- or 240-Hz refresh rate are subject to blur when displaying fast-motion images unless there's some kind of additional backlight scanning/strobing or motion interpolation processing going on.
That said, I'll grant that what you're seeing on your plasma actually is motion blur, except in this case it's likely an artifact present in the source instead of something generated by the TV. Let me explain. Most Hollywood films and TV dramas are shot at 24 frames-per-second (fps) rate. That rate isn't fast enough to record blur-free images on fast-motion scenes and camera pans, however, so a degree of blur ends up being captured in each frame. Why shoot films at 24 fps if it adds blur? Because motion-picture film was standardized at a 24 fps rate in the early days of sound cinema, audiences became used to the look (the "film look"), and the tradition has continued into the present day. Even high-def and 4K video cameras used for professional production usually provide a 24 fps mode to emulate a film look.
If you want to play with your Panasonic plasma's settings to try and eliminate blur, try switching the set from its default 60 Hz to the 96 Hz mode. This reportedly reduces the blur/judder in film-based programs, though it's also said to add a slight amount of flicker to images. You might also want to enable the set's Motion Smoother mode. Doing so will introduce a degree of Soap Opera Effect, though it may not be as noticeable at the mode's Weak setting. Anyway, since your eyes are apparently sensitive to motion blur, so you might actually prefer SOE to blur.