Why Are My Surround Speakers Mostly Silent?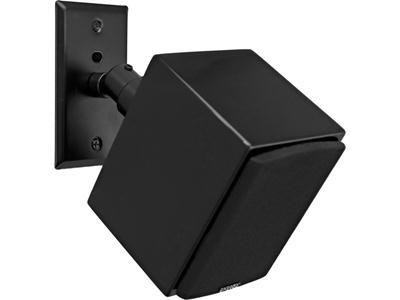 Got a tech question for Sound & Vision? Email us at AskSandV@gmail.com
Q: I have a Yamaha 7.1-channel AV receiver in my system that's set up to power a 5.1 speaker system. Very seldom do I hear sound coming out of my surround speakers when watching movies on Blu-ray, though I do occasionally hear sounds like thunder. I have even boosted the output of the surround channels relative to the fronts, and it doesn't make a difference. What's going on? — Chuck Schumm / via e-mail
You can't expect all Blu-ray soundtracks to have vivid surround sound—a Woody Allen movie, for example. But plenty of recent action movies have an aggressive surround mix that makes ample use of ambient and directional effects. If you're screening The Hobbit: The Desolation of Smaug and don't hear the clang of swords swirling as the Orcs attack, there's likely a problem with your setup.
When connecting a 5.1-channel speaker system to a 7.1-channel AV receiver, you need to pay close attention to menu options and speaker connections. It's possible that your receiver is configured in its setup menu for a 7.1-channel speaker system instead of a 5.1 setup, and that your surround speakers are connected to the receiver's Surround Back outputs instead of its regular Surround outputs. If that's the case, then your setup won't pass the regular surround channels, but only back surround information—and that's something that only appears in movies with 7.1-channel soundtracks.
Assuming I've diagnosed your problem correctly, try this: Pull your surround speaker cables out from the receiver's Back Surround outputs and plug them into the regular Surround outputs. Then go into the speaker setup menu and set the Surround Back option to Off. I'm confident that you will now be surrounded by sound.
LATEST VIDEO