What's Up With Wireless HDMI?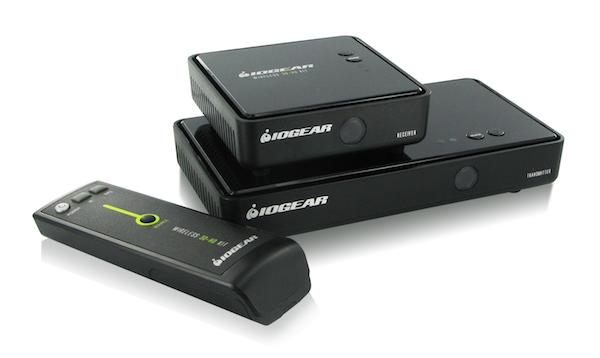 Got a tech question for Sound & Vision? Email us at AskSandV@gmail.com
Q The connector on my in-wall HDMI cable broke off, and I have no way to replace it other than ripping into the wall. As a result, I'm wondering if the wireless HDMI products on the market are a noticeable downgrade from wired HDMI? —R.A. Oleson
A That depends on your expectations. Wireless HDMI transmitter kits priced under $200 that are capable of transmitting 1080p video and multichannel audio are sold by companies like Iogear, Monoprice, and Gefen. These consist of a wireless transmitter that connects to your AV source output and a wireless receiver that connects to your video display's HDMI input. Transmission range for most kits is around 100 feet, and some are capable of beaming signals through walls to a receiver in an adjacent room with no signal loss or reduction in video quality.
If you want to transmit 4K/60 video signals with wide color gamut and high dynamic range, however, you'll find the available wireless HDMI options to be lacking. One contender could be Iogear's forthcoming GW4KHDKIT60 Wireless HDMI 4K Video Extender Kit ($599), which the company displayed at CES 2018 and plans to ship starting in March. Iogear claims 3840 x 2160 @60Hz signal compatibility for the GW4KHDKIT60, along with a 600-foot transmission distance (line-of-sight). Like other wireless HDMI kits, it can remotely control sources using IR pass-through.
If $599 is more than you hoped to spend on a wireless HDMI kit, you might also consider running a long in-room HDMI cable. Companies like Fibbr use fiber optic cables to make their HDMI interconnects. For this reason, the cables are thinner and more flexible than regular HDMI interconnects, and they can be manufactured with longer cable lengths — up to 65 feet with no external power required. If you visit the company's website, you can also check out its Brand Propaganda Film. The clip has absolutely nothing to do with HDMI technology, but it's refreshing to see marketing called out for what it really is.