Verity Amadis Speaker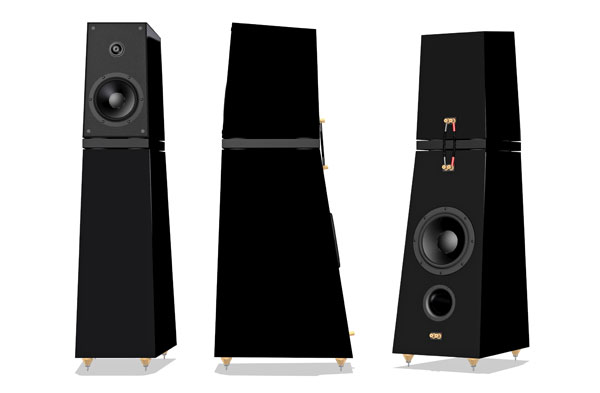 This year's Rocky Mountain Audio Fest saw the introduction of many new products, including the Amadis speaker from Verity Audio. The 3-way Amadis is third in Verity's speaker lineup and continues the design philosophy of placing a rear-firing woofer in a completely separate, ported enclosure.
The front-facing upper enclosure houses a 1-inch neo-ring, soft-dome tweeter and 5-inch doped-polypropylene cone midrange driver. An array of inner reinforcements and angled panels minimize cabinet resonances.
A 10-inch doped-polypropylene woofer faces rearward, along with its bass-reflex port. This is said to produce accurate and well-defined bass in any environment, though I would expect it to work best when placed away from any walls—otherwise, the bass could easily become overbearing.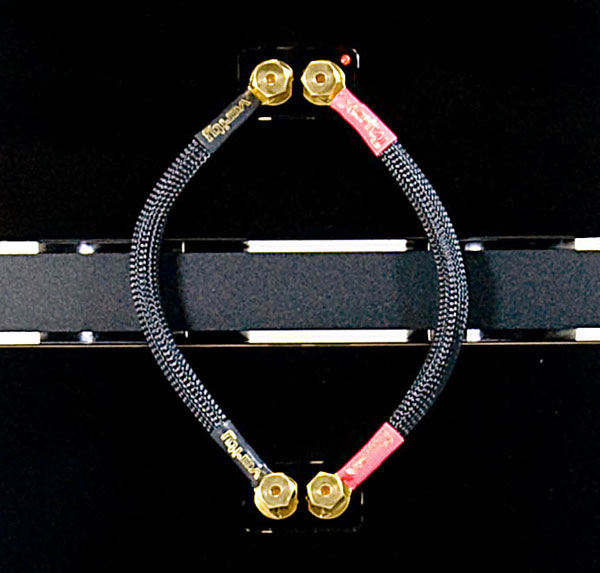 The two cabinets are completely isolated from each other to prevent vibrations from being transmitted between them, with thick cables connecting them electrically. The entire speaker exhibits a frequency response from 20Hz to 50kHz (±3dB) with a sensitivity of 93dB/W/m.
And the price? $30,000/pair, a third as much as the flagship Lohengrin II. Granted, the Lohengrin reaches from 15Hz to 60kHz, but it's much larger and requires a much bigger room to sound its best, so if you're space- and/or budget-challenged, the new Amadis might be just the ticket.