University Launches First Voice-Technology Program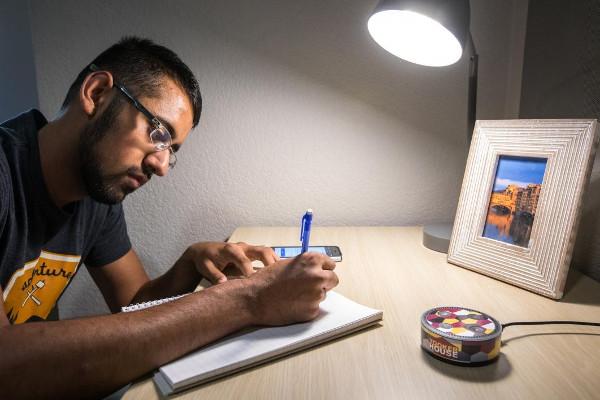 Arizona State University (ASU) has launched a first-of-its-kind voice-technology program with courses on how to build voice-powered user interfaces as part of a larger initiative that aims to build a voice-enabled community on campus.
As part of the program, Amazon's Alexa team is offering Echo Dot smart speakers to students moving into the school's Tooker House, a new high-tech dormitory for engineers. Students can choose to receive an Echo Dot and become part of the first voice-enabled residential community on a university campus.
The university plans to introduce an ASU-specific Alexa skill to enhance the campus experience for students, faculty, staff, and alumni, according to a post on the university website. Anyone with an Alexa-enabled device will be able to use the "ASU" skill to get on-demand information, including school news, library and dining hall hours, and upcoming school holidays.
The voice program will kick off with three undergraduate engineering courses, with a fourth course planned for the spring. Students will be able to build their own Alexa skills, independently and in the classroom, using a collection of application program interfaces, tools, documentation, and code examples.
"Once they are familiar with the devices, they are going to want to further develop their own skills and begin integrating that technology — the hardware and the skills — into other projects," said Octavio Heredia, director of global outreach and extended education at ASU's Fulton School of Engineering. "Our focus is putting this technology into the hands of our students in a way that will build an ecosystem that supports voice technologies throughout the ASU campus."
"It's about innovation and ensuring our graduates are equipped to play a leadership role as voice-enabled technology becomes part of everyday life in homes, shopping malls, workplaces and cities," added Kyle Squires, dean of the Fulton School. "Bringing voice technology into our classrooms and onto our campus reflects our commitment to both the breadth and depth of the student experience at the largest engineering school in the nation."
Arizona State University has been ranked No. 1 in innovation by U.S. News & World Report for two years in a row and is focused on embedding technology in the campus experience.
See ASU's Alexa Skill in action here.