TuneAudio Anima Speaker
Usually, I have to go looking for interesting products to feature here in Ultimate Gear, but this one came to me in an e-mail from its Greek maker, TuneAudio. The company's flagship Anima speaker features three horn-loaded drivers, including a 15-inch, downfiring woofer in a base that stands over five feet tall.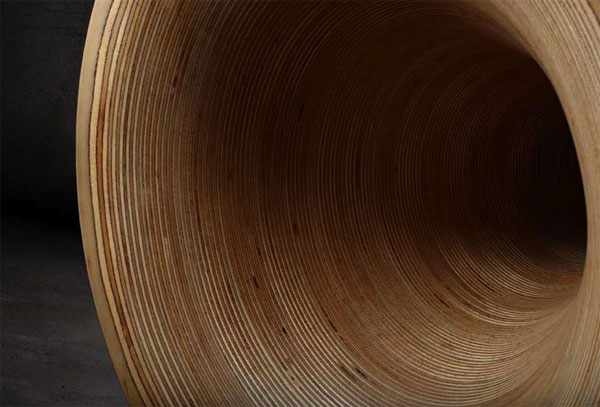 A 5-inch midrange driver sits at the throat of a horn made of Baltic-birch plywood, the same material used in the bass horn.
The tweeter consists of a 1-inch compression driver in a proprietary-formula epoxy horn. Both the midrange and high frequencies have their own level controls, and the horns are time-aligned.
The bottom line is a frequency response from 40Hz to 20kHz (±2dB)—bass horns generally exhibit a steep rolloff—and a sensitivity of 109dB/W/m. For smaller rooms, TuneAudio believes this range is perfectly fine, but for larger rooms, the company will offer an optional subwoofer, which is fully developed but not yet available.
And the price? It starts at 28,000 euros/pair (almost $40,000 as of this writing) and increases with various custom finishes. That's a lot of dough, but if you're into horn speakers, this is among the coolest-looking examples I've ever seen.
WHERE TECHNOLOGY BECOMES ENTERTAINMENT