Top 10 CDs of 2007 Page 7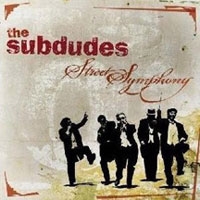 1. The Subdudes: Street Symphony
(Back Porch). With unerring feeling and a rootsy set of songs, this New Orleans band sings about America at a crossroads, hailing its decency and lamenting its failings.
2. Nick Lowe: At My Age
(Yep Roc). Several decades beyond his New Wave heyday, a master songwriter/producer doesn't flinch at a touch of gray on this album of wise, age-appropriate words and music. Absolutely delightful.
3. New Pornographers: Challengers
(Matador). The hooks are consistently killer, as the NPs' main brain, A.C. Newman, figures out new ways to make pop do just that.
4. Arcade Fire: Neon Bible
(Merge). At last, an indie-rock band that paints on a large canvas with unapologetic ambition.
5. Modest Mouse: We Were Dead Before the Ship Even Sank
(Epic). Strapped to the mast and facing down a raging storm of human folly, Isaac Brock and welcome new helpmate Johnny Marr have made the densest, toughest, and poppiest MM disc yet.
6. Foo Fighters: Echoes, Silence, Patience & Grace
(RCA). For those who continue to rock, we salute you.
7. Spoon: Ga Ga Ga Ga Ga
(Merge). The indie-rock Credibility Police are grumbling that Spoon has gone "mainstream" - as if improving one's craft, art, and outlook is a cardinal sin. I call it progress, and on this album's evidence, the sky's the limit for Spoon.
8. Band of Horses: Cease to Begin
(Sub Pop). On this wistful, Southern-accented folk-pop gem, shimmering chords and autumnal melodies seem to linger in the air - the better to savor their gorgeous melancholy.
9. Ween: La Cucaracha
(Rounder). The best Ween album since
Chocolate and Cheese
is sharp, varied, and double-over-with-laughter funny.
10. The Polyphonic Spree: The Fragile Army
(TVT). Hope springs eternal, and orchestral, from Tim DeLaughter and his not-so-fragile army.
LATEST VIDEO