That's a Wrap Page 2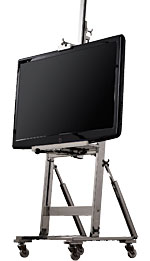 Restoration Hardware Nickel TV Easel
($2,495)
A flat panel can dress up any wall, but this artist's easel offers an elegant twist for those who might want something more museum-like for their monitor. It holds flat-panel HDTVs up to 60 inches and gives your room an impressive gallery feel. Placed on casters and fashioned from an adjustable base of metal and wood, the easel can be positioned precisely as desired. It's available for order through the catalog or Web only—not in stores.
NetGear NTV200 Internet TV Upgrader ($80 )
Couch potato alert: No need to ever get off the sofa once you upgrade to a smart TV—and with the NetGear NeoTV NTV200, no replacement TV is needed. Brand new in time for the holidays, NetGear's take on the standalone Internet-streaming set-top box offers both an attractive low price and a great mix of features and content. Video is full 1080p from the HDMI output, and there's built-in wireless Wi-Fi or a wired Ethernet connection. The usual streaming suspects are there including Netflix, Vudu, YouTube, and others, and you can navigate via the supplied remote or use the free NeoTV Remote app to turn your iPhone or Android smartphone into a remote control.
Bowers & Wilkins P5 Headphones ($300)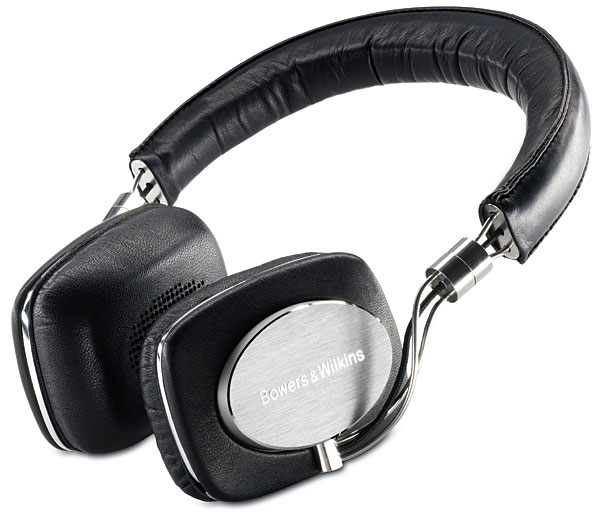 From the moment you slip on those earpads crafted of New Zealand sheep leather and lose yourself in the music, the P5 is a winner. What makes these—the first headphones from B&W—a standout gift for any audiophile is the sound. It's natural: detailed, with solid, unhyped bass and the midrange and high-frequency accuracy B&W made famous in its loudspeakers. For portable use, it comes with an extra cord featuring an in-line volume control and iPhone-friendly microphone.
Vintage Movie Posters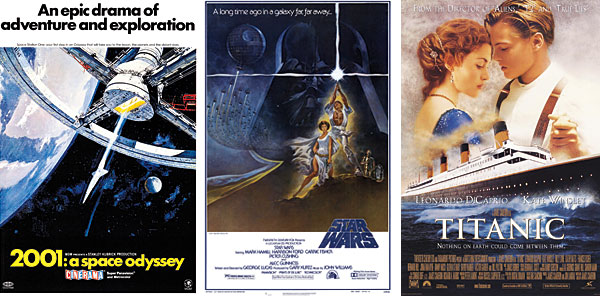 Personalize your home theater or add meaningful décor to a media room with posters of your favorite flicks. Moviepostershop.com, an online retailer of vintage movie products and original film posters since 1997, has a 600,000-item inventory with everything from Avatar to Zoolander—and easy-to-use browse options. Gift cards are available. The big bonus is the company's larger standard poster size. Many outlets offer the typical 24-by-36-inch poster, but here you'll get a more generous 27-by-40-inch size for an impressive head-turning look on any wall.
3M MP225A Portable Projector/PS05B Screen ($299/$100)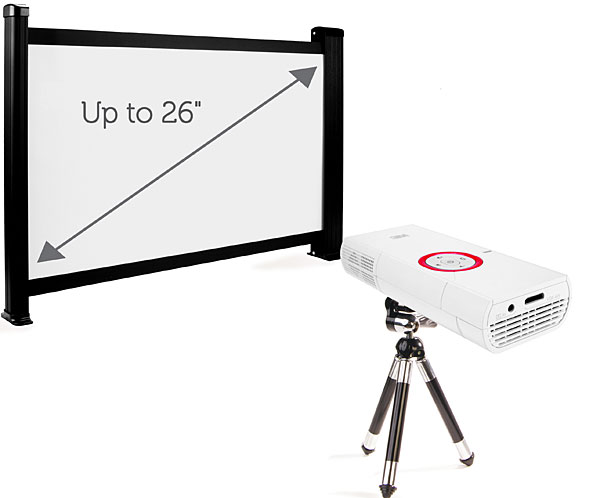 It's not high definition, but 3M's MP225A pico projector is the perfect travel companion for a communal video-on-the-go experience. It's designed specifically for displaying video from Apple iGadgets with an included cable that plugs directly into the 30-pin connector on your iPhone, iPad, or iPod touch, nano, or Classic. Now you can easily share all those great personal videos and photos, not to mention your TV and movie downloads, with friends and family. The MP225A projects up to an 80-inch still or moving image onto any flat surface in up to 1,440-by-900 resolution (with 32 lumens of total light output). It's suitable for backyard movie nights, road trips, and family reunions. Audio comes from built-in stereo speakers or an audio output for powered speakers or earphones. The two-hour rechargeable battery gets you through to the closing credits, or it'll run continuously on its charger. If there's no wall handy, mate the MP225A with the PS05B portable retractable screen. It starts out in a sturdy 4-by-16-by-2.6-inch metal casing that fits in a briefcase or backpack and pulls out to create a 26-inch diagonal tabletop widescreen projection screen with a high-gain coating that's said to double image brightness compared with conventional screen materials.
John Landis: Monsters in the Movies ($40) (DK Publishing)
Hal Needham: Stuntman! ($26) (Little, Brown & Co.)
Neil Strauss: Everyone Loves You When You're Dead ($17) (Igniter/HarperCollins)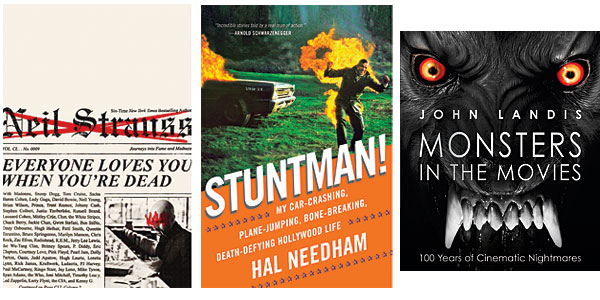 When you step away from the screen, there's nothing like a good book. John Landis, director of An American Werewolf in London, is right at home with horror. This 320-page coffee-table tome gives you the down and dirty on the genre, with chapters on zombies, mad scientists, atomic mutations, and much more. Hal Needham, an American stuntman and film director, details some of his car-chasing, plane-jumping, bone-breaking work on more than 90 films, including Little Big Man and White Lightning, in his 320-page tome. One of his tricks of the trade—Percodan on set, always. Journalist Neil Strauss has co-authored books with Mötley Crüe and porn star Jenna Jameson, so he's pretty much seen it all. His 544-page can't-put-it-down paperback takes you inside the dysfunction of stardom. He reveals defining moments he's spent with some of the colorful personalities he has interviewed over the years for Rolling Stone, The New York Times, and other publications.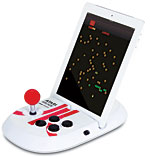 Atari Arcade Duo Powered Joystick for iPad ($60)
Atari, the pioneer of video gaming back in 1972, has many Asteroids fans who can feed their gaming fix once again with a modern twist. Enjoy this classic—and addictive!—arcade game along with Missile Command and Centipede right on your iPad with this accessory's joystick and four-button design. The stand connects to your iPad using the 30-pin dock. Four rubber feet keep the device positioned while you play. What are you waiting for?
Dish Network's Tailgater ($350)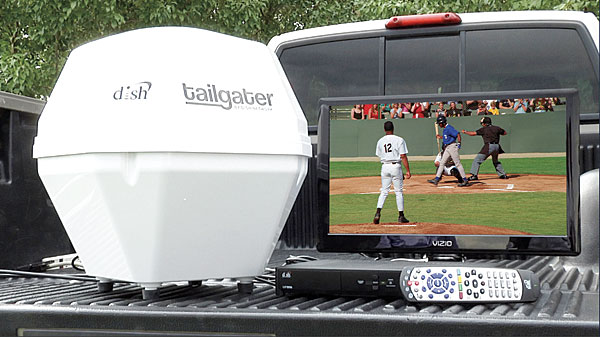 This lightweight, portable satellite TV antenna is the ticket for Dish subscribers who want to watch their favorite shows or games while tailgating, camping, road tripping, or traveling. Easy to use and weighing just 10 pounds, the Tailgater automatically locates satellite positions so no manual antenna adjustments are needed. It hooks up to a sleek set-top box ($149) and TV, and then you're ready to watch in high def. Great option for on-the-go outdoor enthusiasts.
LATEST VIDEO