Test Report: DeVore Fidelity Gibbon 88 Tower Speaker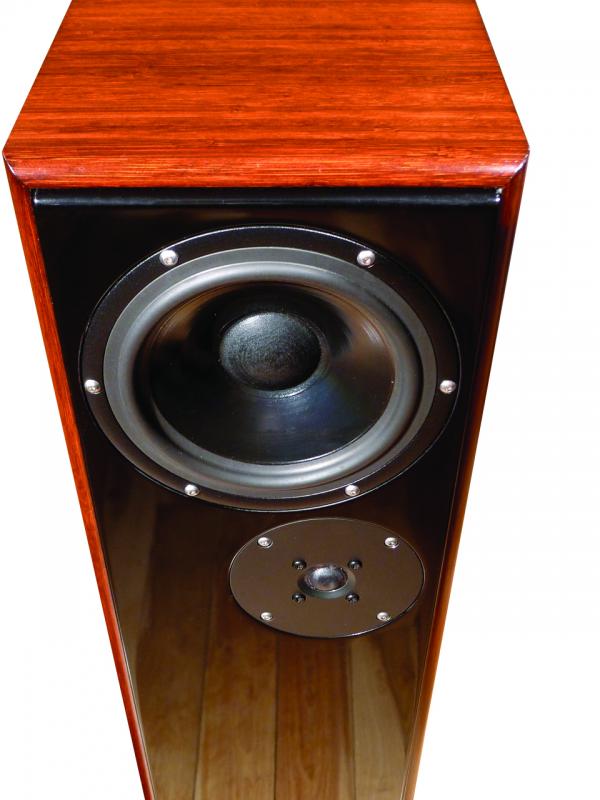 One of my favorite things about the audio biz is that anyone with a dream and a garage can get in. Accumulate the knowledge to design a speaker or an amp, gather the tools and materials to build it, muster the courage and social skills to sell it, and you've got yourself an audio company! (Unfortunately, a few would-be entrepreneurs skip that all-important first step.)
There's no better current example of this phenomenon than John DeVore, founder, president, and chief designer of DeVore Fidelity. DeVore was a musician and high-end stereo salesman in new York City who'd nurtured a hobby of building his own speakers. When he finally got to the point where he was satisfied with his designs, he started to produce and sell them. His company now builds speakers in the old Brooklyn Navy Yard, which has become a hotbed of artisanal manufacturing.
Of course, no product that's hand-built in Brooklyn from exotic materials is going to show up in a Best Buy circular. You can purchase DeVore's products at only 19 dealers in north America. They ain't cheap, either: The new Gibbon 88 tower speaker sells for $5,800 per pair.
But unlike most products that show up in electronics store ads, the Gibbon 88 is in no way generic. Start with the gorgeous cabinet, which is crafted from solid bamboo instead of the usual veneer-over-MDF that's used for most speakers. DeVore says he chose bamboo partly because it's a sustainable product — "It grows as fast as grass because that's what it is" — and partly because it lets him avoid veneering and gluing. Three bamboo finishes are available, and the front and back baffles are finished in black gloss. To my eye, the look and design of the Gibbon 88 are sophisticated, and to my hand, the fi t and finish are about as good as it gets.
The driver complement is minimal: just a 7-inch treated paper cone woofer and a 0.75-inch silk dome tweeter. My prying hands discovered that the crossover is built into an enclosure inside the speaker with no access door. There's a bass reflex port on the back, about halfway up.
You can tell from reading the "care and feeding guide" (i.e., manual) that DeVore is a serious and sensible designer: He engineered the speaker for a moderate 8-ohm impedance and for a fairly high-rated sensitivity of 90.5 dB at 1 watt/1 meter. It's trendy in artisanal hi-fi to make speakers with higher sensitivity — say, 95 dB or more — so that they can be driven by super-low-powered tube amps, but engineers usually have to sacrifice some other aspect of performance to get that high sensitivity. I'm glad DeVore resisted the temptation.
Here's a design twist every speaker should have: Magnets built into the Gibbon 88's fabric grille will stick to the front or back of the speaker. You can listen without the grilles for the best sound, yet they're always right there in case some ill-behaved kids invade your home.