Ten Tips to the Traveling Techy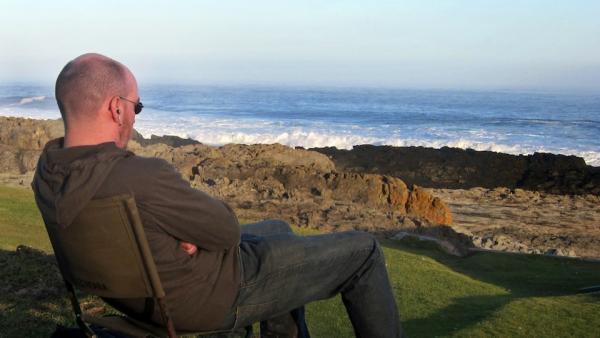 I recently got back from three weeks camping/backpacking in South Africa. For anyone who knows me, my using those verbs in the same sentence as "I" will be rather shocking.
Only sporadically near power, and often on the go, I was, with some careful preparation (and ongoing trial and error), able to use my iPod, watch TV shows and videos, and take over 2,000 photos, all without tech incident.
So with the summer travel season upon us, follow these tips and don't miss a photo, track, or clip.
The Things I Carried
For three weeks in South Africa, including the 20+ hours transit each way, here's what I brought:
Canon T3i (600D)
Canon 18-55mm w/Bower CPL (kit lens)
Tamron 75-300mm tele
Sigma 30mm 1.4
Panasonic DMC-LX3
4th-gen iPod
Kensington Mini Battery Pack (for the dead iPod battery)
B&W C5 Headphones
Things I Should Have Carried
iPad (for reasons I'll get into)
Something to make music outside of my head. Something like the Jawbone Jambox.
What worked? What didn't? What tech lessons did I learn from my travels? Click through the gallery to find out.
WHERE TECHNOLOGY BECOMES ENTERTAINMENT