Talking With Tom Petty, The Man Who Never Backed Down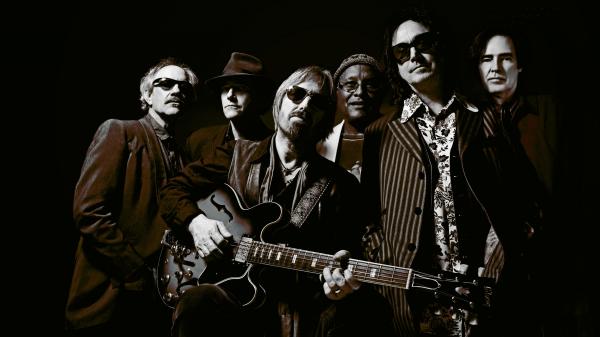 I had the privilege of interviewing the late Tom Petty for Sound & Vision on three separate occasions. During our first conversation in 2009, which centered around the release of Tom Petty and The Heartbreakers' career-spanning live box set dubbed The Live Anthology, we bonded over a mutual love of vinyl and his then-budding interest in surround sound.
For one thing, Tom was clearly passionate about the 5.1 mix done for the Blu-ray included in the Deluxe Edition of The Live Anthology. Before we hung up the line, I politely (and, I suppose, more-than-semi-self-interestedly) suggested he and his longtime simpatico producer/engineer Ryan Ulyate's next 5.1 project should be a revisit of 1979's seminal Damn the Torpedoes, the album I felt was the main entry in the TP&TH studio catalog that would most benefit from surround sound treatment.
"Well, now, that's a very interesting idea," Tom replied in that thoughtful low register of his, which still retained a trace of his upbringing in Gainesville, Florida. "We just may have to look into that."
Flash-forward to the second weekend in April 2010, where I happen to be sitting next to Ulyate in front of the mixing console in his cozy Topanga Canyon, California studio. Ulyate was both explaining and demo'ing the aurally magical stereo and 5.1 mixes he'd worked on for The Heartbreakers' then-next album, Mojo, which was set for release that June. Next to my feet on the floor were — yep, you guessed it — boxes containing the master reference tapes for Damn the Torpedoes, including one marked on its spine with three quite interesting tracks of note: "She's About a Mover" (a cover of the 1969 Sir Douglas Quintet classic), "Can't Get Her Out" (which had appeared on the Disc 6 of 1995's Playback box set, the one subtitled Nobody's Children), and "Surrender," the latter cut eventually appearing for the very first time on the deluxe edition and Blu-ray versions of Torpedoes that came out later in 2010. And said Blu-ray, naturally, boasted quite the fabulous 5.1 mix.
Exactly a week before that Mojo-centric listening-session afternoon at Ryan's place, I had dutifully driven the path prescribed in the touchstone 1989 TP track "Free Fallin'" from my hotel in West Hollywood out to Tom's home in Malibu for what became quite an extensive interview. That is, I navigated the "move west down Ventura Boulevard" on the way out there, and then did the "glide down over Mulholland" on the way back. (Had to be done!)
Tom was quite gracious as he met me at the door. "Glad to have you here to do this, Mike," he said with a grin. "The shame is that most entertainment has been boiled down to soundbites. But there are people who want to know more, and I sure appreciate what you've done in that regard, because you guys were a big help last time." I humbly thanked him on behalf of the S&V staff and readership before settling into the couch in his living room. Tom, sporting his trademark shades and a full beard, sat in what was clearly his favorite chair, facing me. I noticed a rack of gear behind him on a stand underneath a modestly sized flatscreen TV, and asked Tom how long he had owned that vintage-looking equipment.
"What, the turntable and that Krell preamp over there?" Tom replied, swiveling his head for a brief look/confirmation. Turning back towards me, he leaned over and confided in a slight whisper, "I can't get it quiet enough in here whenever other people are talking. I gotta figure out a way to cut it back a bit."
As most, if not all of us know by now, Thomas Earl Petty sadly passed away at age 66 on October 2, 2017 not long after suffering cardiac arrest in his Malibu home. (I'm not sure that was the same home we conducted our interview in, to be honest.) It's still somewhat surreal to believe Tom left this plane so soon after he and his fellow Heartbreakers completed their triumphant 53-date 40th anniversary tour at the Hollywood Bowl barely a week before that, and only 3½ months after I saw them at The Prudential Center in Newark, New Jersey on June 16. (My favorites from that night's majestic 19-song set? Tough to narrow down, but I'd have to say "Rockin' Around (With You)," "I Won't Back Down," "Free Fallin'," "Forgotten Man," "Wildflowers," and "I Should Have Known It.")
Besides immersing myself in the 5.1 mixes of the three TP&TH studio albums available on Blu-ray — Torpedoes, Mojo, and 2014's Hypnotic Eye — I dug back into my interview archives to see if anything from my previous chats with Tom had been left on the table. Sure enough, I found a treasure trove of unused info from our Malibu Q&A that had never seen the light of day. You can read the main interview that served as the cover story to S&V's July/August 2010 issue here, and then you can sidle back over 'round these parts to read these exclusive, never-before-shared back-and-forths from the balance of that conversation, including how The Heartbreakers truly got their start, how the band worked together to create new material, and Tom's hopeful thoughts toward the band's future.
At one point near the end of our Malibu afternoon together, I asked Tom how he found the fortitude to stick to his guns all throughout the course of his life and career, no matter what hurdles got in his way. He didn't hesitate in answering succinctly and almost matter-of-factly: "It's Davy Crockett's motto: 'Be sure you're right, then go ahead.'"
All right, my friend. Let's go ahead. Hey baby, there ain't no easy way out. . .
Mike Mettler: Today, April 1st, is actually an important day in Heartbreakers lore. If I remember it correctly, this was the day in 1974 that you guys headed out from Gainesville, Florida to go West.
Tom Petty: That's right. Yeah, we did, in '74. We set out for L.A., and never went back. (chuckles) Never went back.
Mettler: Going back was never an option, really, was it?
Petty: We would have been out of money. It wasn't an option, as far as we were concerned. Getting a record deal kind've changed everything around.
Mettler: You had a couple of different offers on the table, but then Denny Cordell [the noted English producer and co-founder of Shelter Records] kinda headed you off at the pass.
Petty: Yeah, he did. Halfway out there, we stopped at Denny Cordell's in Tulsa, Oklahoma, and he headed everybody off at the pass. But it was a good move to make, really, because Denny was really the most musical of anyone we'd run into, and he didn't seem like an executive type. He was more of a musician.
We kinda gave him our word that we would sign with them [i.e., Shelter], and he gave us some cash right then and there. And when we got to L.A., we rented us a couple of houses. We were quite committed.
Mettler: If Denny had come across any differently to you, say, as an executive or as a suit, would you have signed with him at all? Would that have changed your mind?
Petty: If we didn't like him, we would have held off the decision. We liked him. We liked him right away. We had been leaning toward signing with London Records, though.
Mettler: Was that the single deal?
Petty: No, the single was with MGM. The Rolling Stones were on London, and we thought that was pretty cool. But the guy dealing with us wasn't our type of guy; he reminded us of a club owner — a little bit sleazy.
Mettler: The Stones wrote a B-side about that, right? [i.e., "The Under Assistant West Coast Promotion Man," which was eventually included on 1965's Out of Our Heads.]
Petty: (chuckles) Yeah, they sure did! Cordell was the real deal, and we knew it. He took us in the studio right away. We played for him, listened to the tapes, and knew he was our kind of guy. Otherwise, we probably wouldn't have made it. We probably would have been disillusioned with someone else, because we didn't know what we were doing as far as recording. And I don't know if anybody would have gone for the long ride. He was grooming us and teaching us as we went along, before we put an album out. Denny was very patient.
Mettler: He had seen and recognized something in the songwriting right away.
Petty: Yeah, he thought he was onto something pretty good. And we were pretty good, but we needed a lot of grooming as far as being a recording act, and all that. We were a great bar band. We were very good at that. But he had the right instincts with us.
[True to their word, the first two TP&TH albums did indeed come out on Shelter Records: 1976's Tom Petty and The Heartbreakers< and 1978's You're Gonna Get It!]
Mettler: Did you always have that sense of, "I am a writer"?
Petty: It's funny you ask that, because I was thinking about that yesterday. I wrote songs really early on, when I was 14, 15. And we did a few of them — we didn't do that many of them, but we did a few. And they were pretty good. When I think back at the songs of the day, they were pretty good songs. And I didn't think anyone could do that.
Mettler: You've said before that you don't know where some of the songs you've written come from, or why.
Petty: I never want to think about it too much or analyze it too much, because then it'll be gone. I saw the T.A.M.I. Show last night, finally a good print on DVD. I remember seeing it at the drive-in in '64, and I saw they had this group The Barbarians in it, whom you never really saw anywhere — somebody pulled the hustle to get this band on the show, you know? — and they played this song where I was listening to it and I thought, "Well, sh--, I was writing better songs than this at the time in '64" — but I didn't really know it, you know?
Mettler: What did you even have to compare your songwriting to at that point?
Petty: Well, The Beatles. (chuckles) We thought that was the high-end of things — where The Beatles were, and The Stones. The Beatles and The Stones, they were masters of sequence. They almost always hit you with a ballad second, not something you'd do in a show. It's a whole different kind of thing. That was something they showed me right away.
Mettler: They really did set the benchmarks. When you have quality material, how do you make it sound good? That's a hallmark of your sound, by the way — it's timeless.
Petty: (nods) Timeless is a good word.
Mettler: Did you have a sense early on for what you wanted to have come across on tape?
Petty: I learned that. That was part of the initial thing with Denny Cordell teaching us how to get what you hear in your head onto tape. And there was a lot to that. It's not in line with the way you'd do a concert or a show — they are two different worlds sonically, and the way you go about that. He taught us important things like how important time is, and song structure.
Mettler: You said something profound the last time we talked: "I like listening to music." Is that a lost art — listening to music, and doing nothing else?
Petty: Yeah, when there's no pictures to it, or anything else.
Mettler: When you put a record on a device like that [points to the aforementioned turntable underneath the TV], you have to give it your full attention.
Petty: And it's over in 20 minutes, too. (chuckles) You're gonna have to come back in 20 minutes to turn it over, so you can't get too far away from it. But I love records, and I love the way they sound.
I don't know how many people take the time to sit down and listen to an album straight through — but I do. And I look at it that way when I'm making one. It's a piece to itself. It has a beginning, a middle, and an end. It's the art of making an album.
Mettler: It's an audio screenplay, in a way. . .
Petty: Yes!
Mettler: When you're in the studio working on the first pass of a song, do you already know what you have to do? Do you go, "Benmont, I need you to do this here, and then I'm going to do X here"? [Benmont is, of course, Benmont Tench, The Heartbreakers' ace keyboardist.]
Petty: Yeah. We'll then go into the control room and play it back. If something's particularly good, we'll go, "Ayyyy! That's good. Oh, not that." By the time it's over, everyone knows. "OK, that was good, but we don't need this bit; take that out." Just very simple like that. Or, "Well, we don't have an ending. Let's go out and think what we'll do for that." Usually in the space of an afternoon, by 6 or 7 o'clock, we have something sitting there.
We have such great players in The Heartbreakers. Just to have Mike [Campbell, lead guitarist] and Ben [Tench] is a luxury. I mean, everything they play is a keeper. I'm really spoiled by them. And Benmont — he can play a number of keyboards at once.
Having Ron Blair back [on bass] has been a blessing, and I've really been surprised by Scott Thurston's ability on the harmonica. (laughs) He's playing it on [Mojo's] "Jefferson Jericho Blues." Mike and I are playing a tandem line, and Scott's doing it with us on the harmonica — and it's not that easy. So I kept handing him assignments. "OK, I want you to play harp on this." He'd gimme some great stuff back and I'd say, "I just didn't know you played that well."
Mettler: I also love hearing the evolution of how your drummer Steve Ferrone is now such an integral part of the group. [Ferrone replaced original Heartbreakers drummer Stan Lynch 1994.]
Petty: We finally made that transition. We're finally getting out of Steve what I saw in the first place. People questioned my choice of drummer, but I thought Steve could take us somewhere we hadn't been. There are a lot of jazz roots in what he does. God, he's just so good. He really adds things that I would never have thought of. And I love that — when he gives me something I wouldn't have dreamed of, but it's fantastic. You know: "I never would have thought to do that," but he makes it work so well.
I just trust him. He always gives me a feel. Not always the one I'm looking for, but he gives me a feel. But I can guide him in what I want him to do.
Mettler: You know that book Outliers: The Story of Success, by Malcolm Gladwell, right? In it, he puts across the idea that you have to put in a minimum of 10,000 hours to really be good at something. You have to be that committed. Sound familiar?
Petty: I never kept track. I wasn't counting. (both laugh) But there never were a lot of people around telling us that this was going to go great for you. We didn't really have that.
One of the really shocking things to us when we first got to Hollywood was that the bands there weren't that good. (chuckles) We thought we were going to pull into town and have to struggle to keep up with the groups that were here. But really, they weren't that good. There were a lot of people here getting haircuts and clothes, and not doing a lot of music. The stuff in the clubs was just no challenge. Back in the South, musicianship was really important.
Mettler: Was there always a sense of, "We're not going to be stopped. We're going to get to where we're going"?
Petty: When I started out I had a little band, and I wanted to get into a better band. I started to see there are better bands, and I got in one [most likely The Sundowners, or The Epics]. And then I went from that into Mudcrutch. Mudcrutch was a big step because, well, we wanted to have an original band. And I knew that when I was about 18, we were not going to get anywhere until we pushed our own stuff: "We gotta write our own stuff, we gotta make our own sound. Otherwise, we're just gonna be disposable, and nothing's gonna matter."
Around that age of 18, I really got into writing; I got into it a lot. Did it all the time. We all lived in a house together, and we'd practice, practice, practice. Sometimes, to pay the bills, you had to play in clubs and do numbers that they [i.e., the audience] knew. We'd learn those too, but we'd always say in the back of our mind (whispers), "We gotta get our own thing going." We knew we had to find our own voice. That was a big step.
Mettler: Well, speaking of steps, I want to hear what kind of new material you guys will be doing 20 years from now. I don't see why there's anything wrong with that — to keep making new music at whatever age you are.
Petty: I don't either. You refine what you do, and you try to get better at it, and take it somewhere it hasn't been. Yeah, I would love to do that again.