System Builder: 2006 Dodge Ram 1500 ST Quad Cab Page 2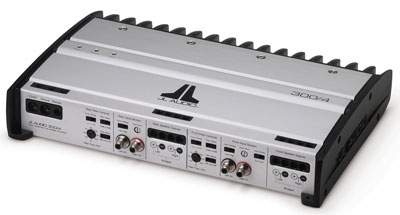 $5,000 Upgrade
The Setup
$350 Alpine CDA-9857 CD receiver $449 Focal 165 V2S 6.5-inch component speakers $179 Focal 130 CA1 5.25-inch coaxial speaker $500 JL Audio 300/4 amplifier $550 JL Audio 500/1 amplifier $575 JL Audio SB-D-QDRAM/10W3v3/BK enclosure with a 10-inch subwoofer $30 Alpine KCE-4221 iPod adaptor cable $119 Sirius SIR-ALP1 tuner $699 SAVV LOH-5090 DVD overhead console with DVD player and 9.5-inch screen $124 Two SAVV VAC-IR25 wireless headphones $200 Dynamat Xtreme sound-deadening door kit $80 Dynamat DYNAXORB sound-deadening material $120 Stinger amplifier-installation kit $150 Installation accessories $875 Installation labor and materials
---
$5,000 TOTAL
We asked Sean Young at Sound Decision in Montgomery, Illinois (just outside Chicago), to take on the $5,000 upgrade for the Ram, and he put together a system that combines format flexibility, top-shelf brands, and back-seat video. Young's proposed system would start with a new head unit that tunes in terrestrial and satellite radio, spins regular or MP3-encoded CDs, and can control an iPod from the front panel.
From there, the audio signal would travel to a pair of amplifiers mounted under the front seats. "The amps are low-profile, so they fit easily under the seats," Young affirms. One amplifier would be assigned to the new speakers in the factory locations - a set of 6.5-inch components up front and 5.25-inch coaxials in the rear. "They just drop right into the stock locations," Young says, "and that saves labor costs."
The second amp would drive a 10-inch subwoofer in a prefab enclosure that's designed specifically to fit underneath the passenger's side of the rear bench seat. "For the ease of fit and the price, it works great - we couldn't build a quality fiberglass enclosure that cheap," Young observes. "Plus, it doesn't affect the functionality of the vehicle at all."
To make sure the owner gets the most out of every note, Young is a firm believer in adding sound-deadening material to a vehicle. "Anytime we do a speaker installation above $200, we highly recommend a full-door application," he notes. Finally, an add-on overhead console that contains a DVD player and a 9.5-inch screen and a set of wireless headphones would create a convenient back-seat theater. "The motorization on the one we'd use is awesome," Young grins. "You can adjust the angle of the screen to reduce glare. Plus, when you turn it off, it folds into the console, and when you turn it on, it returns to that same angle." Looks good to us.
LATEST VIDEO